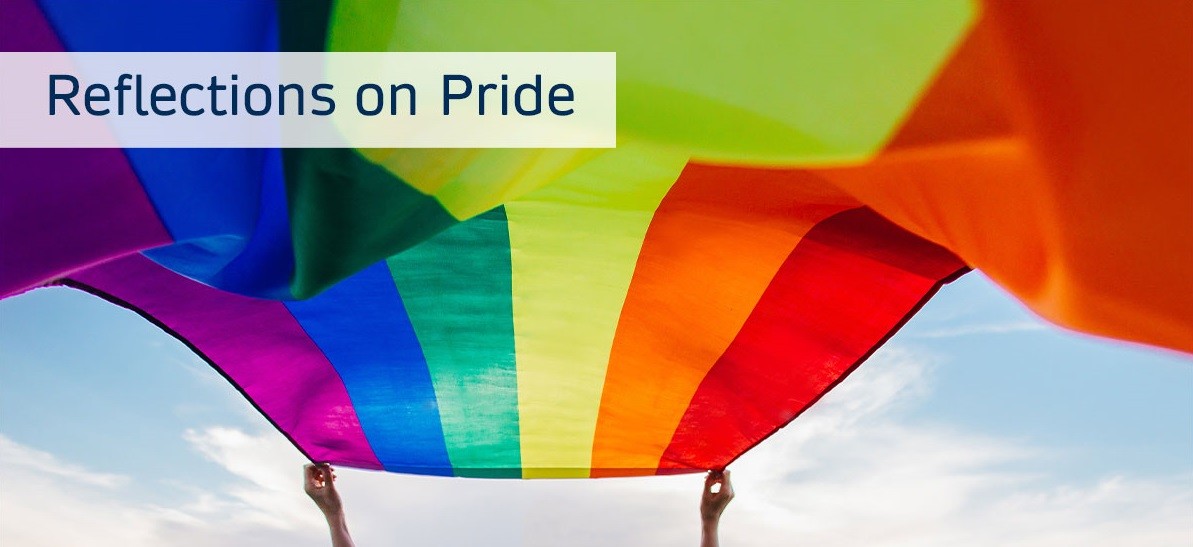 Springer Nature aims to help in the fight for equality and inclusion on multiple fronts, as evidenced by our Black Lives Matter portal and commitment to the Sustainable Development Goals, including SDG10: Reduced Inequalities and SDG5: Gender Equality. For Pride month we have reached out to some of our authors, editors, and researchers, asking them to reflect on the concept of 'Pride' and how they are helping in the ongoing fight for equity and inclusion, and how we, as a scholarly publisher, are contributing to these goals by publishing and distributing their research.
Here we speak to Nelson Rodriguez, co-editor of the Queer Studies and Education series at Palgrave.
Please tell us about the nature of your work.
Located primarily at the intersection of queer/gender studies and education, my approach to knowledge production can be described as a scholarship of integration. That is, my work consists of synthesizing and integrating a broad range of theoretical and philosophical scholarship in the service of advancing concepts, theoretical perspectives, and debates.
What does 'Pride' mean to you personally?
"Pride" is a dynamic concept, lived experience, and politics, always being renewed and reworked, in terms of its meanings and practices, by subsequent generations of LGBTQ+ people in our shared struggle for sexual and social justice. In this way, Pride is unstoppable, a fierce unwavering form of radical hope and possibility.
How have you and/or do you work directly to address the advancement of LGBTQ+ acceptance and equity?
As a college professor situated within the context of a women's, gender, and sexuality studies department, I utilize the public space of the classroom to advance a dialogue with my students on LGBTQ+ acceptance, equity, and recognition. These are complex dialogues that encompass many topics and courses, from LGBTQ history and contemporary politics to LGBTQ media representation and the teaching of LGBTQ issues in K-12 schooling. These critical conversations that lend themselves to encounters with a broad constellation of queer epistemologies contribute to advancing LGBTQ acceptance and equity as students engage in the sustained intellectual and affective process of crossing into "other knowledge domains" whereby encounters with new epistemologies can lead to ongoing transformations of the self and society.
How is this addressed in your research/work?
Underpinning all of my scholarly work is a commitment to advancing LGBTQ+ social justice. From the initial stages of conceptually organizing a new book project to the theoretical rigor involved in advancing a concept, or in synthesizing and furthering a complex debate, my scholarship has always been guided by a social justice imperative. From this perspective, my work is purposefully political. And in the spirit of Foucault's conceptualization, my hope is that other scholars, educators, and activists will approach my work as a "toolbox," rummaging through it and utilizing whatever they might find useful in furthering the ongoing and multifaceted work of social justice for queer people worldwide.
What are the short- and long-term goals of your work?
Currently I'm finalizing two manuscripts. The first is an international anthology on queer studies and education, and the second is on Foucault's lectures at the Collège de France that consider his lectures as a viable analytical toolbox for educational researchers. These manuscripts will be completed by the end of summer 2021, so I'm already thinking about my next short-term book projects that will likely include organizing a volume on the topic of transnational sexualities and education and another on queer research methodologies in education. In terms of a long-term goal, I keep returning to the exciting prospect of organizing and launching a new international journal in the area of queer/trans/sexuality studies in education, or something similar.
What progress would you like to see next towards addressing the advancement of LGBTQ+ acceptance and equity?
Three topics come to mind in further addressing the advancement of LGBTQ+ acceptance and equity. First, both in terms of teaching and scholarship, there needs to be a continued commitment to intersectionality. This commitment needs to be far-reaching in terms of identities and geo-political spaces considered. Second, there needs to be a robust commitment to transgender issues and equity, especially across the areas of teaching, scholarship, and policy initiatives. Here in the United States where I work, trans people, and in particular trans youth, are experiencing in some states dehumanizing legislation or proposed legislation that is attempting to limit their recognition and freedom. In my mind, these transphobic bills are in part motivated by the real possibility that the United States Senate, under a Biden Administration, will be successful in passing the Equality Act—and I certainly hope it does pass. And third: education, education, education! Indeed, across the K-12 level, undergraduate education, teacher education, and graduate education, there needs to be a continued push for carving out spaces for students to encounter and grapple with a queer curriculum that is wide-ranging and transformative.
Other blogs you might find interesting in our 'Reflections on Pride' series:
About Nelson Rodriguez
Nelson M. Rodriguez is an American theorist in the fields of queer and gender studies, Foucault studies, critical pedagogy and cultural studies, and education. Rodriguez is co-editor of the series Queer Studies and Education (Palgrave Macmillan) and is currently Associate Professor of Women's, Gender, and Sexuality Studies at The College of New Jersey. His forthcoming books include LGBTQ+ Studies in Education: Theoretical Interventions in Curriculum and Pedagogy and Queer Studies and Education: An International Anthology