In this blog, Damià Barceló, Researcher and Professor at the Institute of Environmental Assessment and Water Studies IDAEA-CSIC and Director of the Catalan Institute of Water Research (ICRA), shares his experience and views on how science can be better communicated with stakeholders outside of academia.
Prof. Barceló is also the series co-editor of The Handbook of Environmental Chemistry.
How is your work addressing SDG6: Clean Water and Sanitation?
My research group is focused on this topic, it is part of one of the departments of the Catalan Institute for Water Research, ICRA, located in Girona, Spain. We have been working in this subject for many years. The two most relevant projects I have coordinated were "SCARCE (Spanish National Project from 2009-2014)" and "Globaqua European Union Funded Project from 2014-2019". Both projects were focused on water scarcity and how it will affect the aquatic ecosystem. A particular aim was to identify and evaluate the risk of emerging contaminants released by poor wastewater treatment. In 2021 we were funded by Spain for the project "WaterPROT". In this project our focus is on biomarkers and large molecules, like proteins and peptides, present in wastewaters that will be used as diagnostic tracers of human, industrial and agro activities. The identification of new chemicals and biomarkers in wastewaters will help to improve clean water and better understand our sanitation systems.
What do you think is the most relevant way to measure success against this goal in your field?
My group conducts research to specifically address the lack of water due to climate change as well as poor water treatment. We work on novel technologies to improve wastewater and drinking water treatment in the whole water cycle.
How can scientific research be best applied in real social settings to support the SDG6 goals?
Scientific and technological research needs implementation in real-world conditions. We need a crystal clear roadmap and to improve water quality in the whole water cycle. It is important to transfer the research results to water authorities and river basin managers in a real-world scenario. Policy implementation can take place within 4-5 years, incorporating the new information supplied by research in order to upgrade the wastewater treatment plants of a certain river basin. The final goal is always similar for researchers and policy makers, to achieve better sanitation. Most importantly, one of the implementation problems is the budget that will need to be allocated to achieve the desired improvement in wastewater treatment. This may be a barrier for achieving SDG6 goals.
What do you think is the most productive way that researchers can engage with policy makers?
We as researchers inform or advise policy makers, we are risk assessors but not risk managers. Final implementation decisions can only be achieved by policy makers. My experience in this respect is rather positive, in Catalonia we work very closely with the policy makers represented by the Catalan Water Agency, ACA, but this is not the case in other regions or river basins in Europe.
What does public engagement look like in your field and how important do you think it is for researchers to make a societal impact with their work?
We researchers need to demonstrate to society that our research and technological developments are positive for everybody. We need to spend time disseminating our research and technological achievements via social media, interviews and scientific platforms to reach the wider society. A simple and easy language needs to be used, it is a non-stop activity for any scientist involved in research. We should remember that most of our research is paid for by tax-payers' money, our duty is to demonstrate that we have used this funding in the best possible way.
What are the short and long term goals of your work?
Both the short term and long term goal is to understand and improve the knowledge and solutions on environmental and human health problem to achieve a better sanitation. Our expertise is on the identification, discovery and risk of new contaminants and biomarkers, we know that this information will be key in order to better design and improve treatment options by using new membranes, nanofiltration or eco-friendly technologies. There is a need to better understand what is going on in the wastewater treatment processes. In short, if we are able to understand and identify the major pollutants and biomarkers present in a given wastewater treatment facility we will be able to achieve our unique goal: better sanitation and clean water.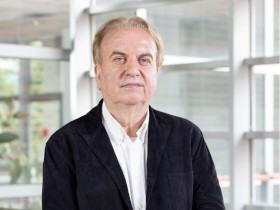 About Damià Barceló
Prof. Damià Barceló is a Full Research Professor at the Institute of Environmental Assessment and Water Studies IDAEA-CSIC and has been Head of the Environmental Chemistry Department (Barcelona, Spain) since 1999 and Director of the Catalan Institute of Water Research (ICRA) (Girona, Spain) since May 2008. Full Professor Chair in Biology, College of Science, King Saud University, Riyadh, Saudi Arabia. Distinguished Scientist Fellowship Program (DSFP) since 2016. Doctor Honoris Causa by the Universities of Ioannina, Greece in 2014 and by the University of Lleida, Spain, June 2021 and University of Almeria Spain, March 2022.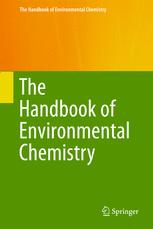 His scientific focus is on method development, monitoring, risk and remediation technologies of priority, new, and emerging pollutants and microplastics, in particular in water quality assessment and management. He is the series co-editor of The Handbook of Environmental Chemistry.