Springer Nature supports the United Nations' Sustainable Development Goals and the researchers and practitioners in policy and business tirelessly working towards them. For International Women's Day we are spotlighting inspirational women from across Springer Nature. Laura Helmuth, Editor in Chief of Scientific American, explains the impact that journalism and publishing have on educating scientists and the public alike on the topics of social justice and gender equity.
Please tell us about the nature of your work.
At Scientific American, advancing social justice is part of our mission. We try to do this by publishing journalism, multimedia experiences, and expert-authored articles that expose inequality and injustice and promote solutions. We believe that every important story is also a science story, and so we seek out scientists and scholars whose work is relevant to the most important issues of our day, including the pandemic, climate change, structural racism, gender discrimination and more.
Does your work intend to directly address ways in which we can advance gender equity? If so, in which way?
We publish articles about gender equity for a mass audience, with the goal of helping people understand the implicit and explicit bias in the world, and how to fight it. Internally, we have a policy of quoting at least one woman or person from another underrepresented group in every article we publish. We are keeping track of the proportion of women we quote, cite and hire to write for us, and have been making progress in including more work by and about women and other gender minorities.
What are the short and long-term goals of your work?
As a consumer-media magazine, we aim to reach as many people as possible. This is a business goal, but it's also our mission: We want to engage people in the most important and interesting science, technology, math, and health research, and help everyone understand how the world works at every level of analysis.
What do you think is the most productive way that researchers can engage policy makers? What has your experience been with policy engagement?
We publish a lot of articles that are relevant for policy and hope that they will inform the decisions policy-makers are making. We publish pieces by policy makers, including Congressional representatives in the U.S., heads of non-profit organizations, and scholars whose work is relevant for deciding how to address the biggest global challenges of our times.
What does public engagement look like in your field and how important do you think it is for researchers to make a societal impact with their work?
A very efficient and satisfying way for researchers to engage with the public is to write for Scientific American or another publication that reaches a broad audience. Many of our authors find that the process of communicating about their work helps them think about it more clearly or come up with new ideas and applications. They also get valuable feedback from interested outsiders about what their work means to the public at large. Our editors specialize in helping experts get their message across in a clear and engaging and urgent way.
On the road to gender equity, which barrier needs breaking?
There are so many barriers. In the U.S., structural barriers impede the progress of women in any career, especially in science. For people who are caregivers, who are disproportionately women, some of the big problems are a lack of child care, long hours, and the relentless tenure clock for early-career scientists. Cultural biases are also huge: The societal expectations of how women should behave or what they should strive for start young. And tolerance for behaviours some men express, like bullying in the workplace, slow down equity and progress for everyone.
How can progress on gender equity translate to progress in science & research?
Just imagine all the discoveries and advances and inventions we could have had by now if the culture of science hadn't excluded women and people from underrepresented groups for so long! Participation of women and gender minorities makes science better by including their contributions, but it also makes everyone's work better – there's a lot of research showing that more diverse working groups make better decisions, are more creative, and more fulfilling. There's still a fear among some people that it's a zero-sum game, that including people from historically under-included groups will somehow harm the people who have dominated science until now. But equity is better for everyone.
About Laura Helmuth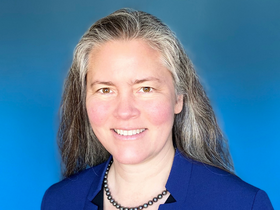 Laura Helmuth is the Editor in Chief of Scientific American and a former editor for The Washington Post, National Geographic, Smithsonian, Slate and Science. She is a member of the U.S. National Academies of Sciences, Engineering and Medicine's standing committee on science communication and an advisory board member for SciLine and 500 Women Scientists.