2021 has been designated the International Year of Fruits and Vegetables (IYFV) by the UN General Assembly, an opportunity to raise awareness on the important role of fruits and vegetables in human nutrition, food security and health and as well in achieving UN Sustainable Development Goals.
We're honoring this designation by sharing the perspectives of researchers whose work relates to IYFV. Here we speak to Kerstin Damerau, an environmental scientists with the goals of finding pathways to sustainable food production.
What is the focus of your research work and how is it related to IYFV?
My research focus lies on finding pathways to increasing dietary nutrient density, particularly in low-income countries, by optimizing natural resource resource use for food production Most current national data on fruit and vegetable supplies indicate very low per capita intakes, especially in low-income populations. However, these numbers generally do not include information on supplies that are home-grown or gathered in nearby forests (especially by rural populations). So actual intakes might not be as low as they currently appear in national statistics. Nevertheless, higher intakes of nutrient-dense vegetables and also fruit could contribute to eradicating malnutrition patterns that we find in many parts of the world. Besides potential regional resource or agro-climatic constraints for fruit and vegetable production, shifting away from cereal-centered subsidies, expanding insurance schemes and providing purchasing guarantees for farmers as well as improving transport and storage infrastructure are all needed measures to increase commercial production incentives for these vulnerable and more labor-intensive crops.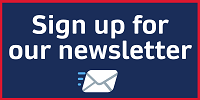 How important is societal impact to your research? Why?
I hope my research can contribute to political/societal mind shifts on sustainable food production and healthy diets. One, focusing on nutrient-dense diets from a health perspective stands in contrast to most national dietary guidelines that still prioritise high cereal intakes, which are calorically dense but contain only small amounts of essential vitamins and minerals. As far as I am aware, the Planetary Health Diet are the first guidelines that make cereals an optional part of a healthy diet while vegetables constitute their basic prerequisite. And two, food production takes place in complex agro-ecosystems, where large numbers of plant and animal species interact, often interdependently. To design sustainable food systems we need to understand these interdependencies and their fundamental role for ecosystem stability. I don't think many people are aware of how complex these food webs are, which might result in an uncritical, short-sided view of some of the proposed/marketed large-scale technological solutions by the food industry, which ultimately might result in more biodiversity loss, soil degradation and monotonous, insufficient diets.
What do you believe are the most effective ways of communicating your research?
Clear, concise language. Something I think we all need to practice continuously. Doing interdisciplinary research also requires me not to use expressions and wording that holds different meanings in different scientific disciplines. Then, summarising major findings for blogs, press releases and social media, and also presenting it to non-academic audiences at workshops, conferences etc.
Who do you prioritize reaching and why? ie: policymakers, educators, health professionals, the general public, etc.
My research findings are primarily directed towards policy-and decison-makers in the food system in order to design well-informed policies for sustainability transformations and avoid negative trade-offs within and between sectors.
What advice do you have for researchers who are looking for ways to make societal impact, in other words, impact beyond their scholarly circle/academia?
After developing research ideas that provide applicable solutions for current socio-environmental challenges, choose to present results at conferences that also invite stakeholders from governmental and non-governmental organisations as well as practitioners, e.g. health care professionals or engineers. Other possibilities are trying to get press coverage for your new findings, speaking on podcasts or even creating your own. Some research also allows a participatory process or even citizen science that involves the public directly.
Visit the Springer Nature SDG 2 hub dedicated to zero hunger

About Kerstin Damerau
Being an environmental scientist by training, my research goal is to find pathways towards sustainable food production that provide dietary nutrient supplies sufficient to sustain healthy human life while staying within global environmental boundaries. While most of my research focuses on sustainably transforming the production side of food systems, I recently began to gain experience in regard to demand-side measures as well.
I currently hold a postdoc position at TU Berlin: Department of Education for Sustainable Nutrition and Food Science, Institute of Vocational Education and Work Studies, Technische Universität Berlin, kerstin.damerau@tu-berlin.de