In honor of the World Day of Social Justice (February 20), we are excited to launch our new SDG 16 hub, dedicated to peace, justice, and strong institutions. As part of the launch, we spoke with Springer Nature experts about their work related to SDG16, as well as their experience working to make societal impact in this SDG area beyond their scholarly circles.
In this interview we hear from Rumu Sarkar, currently an Assistant Professor at the Uniformed Services University of Health Sciences and author of International Development Law, Second Edition.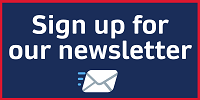 How have you worked directly to address SDG 16: Peace, justice and strong institutions?
Yes, as the General Counsel to Millennium Partners (MP), a small international development consulting firm located in Charlottesville, Virgina, United States, we focus on Rule of Law (RoL) reform projects pursuant to contractual engagements with the U.S. Agency for International Development (USAID), the Millennium Challenge Corporation (MCC), and other U.S. federal agencies and international donor agencies.
My role is to provide legal and programmatic advice along with ethics guidance and training for MP's various engagements. MP opens offices overseas to implement various RoL projects in Eastern Europe and sub-Saharan Africa that are funded by USAID. For example, our current project in Ethiopia requires that we work closely with the Attorney General's office, and also actively engage in facilitating reforms to law school curricula and legal clinics. Ethiopia has recently enacted a number of important laws that signal a shift from the French civil code based system to the Anglo-American common law based system requiring a lot of retraining of lawyers, law professors and law students.
Recently however, our RoL projects have focused more on e-governance or in other words, the digitalization of legal processes such as registering a business or filing tax forms. Further, digitizing court dockets and filings helps to improve overall court case management and administration. This new transparency and efficiency also limits opportunities for actors to engage in corruption within the justice system. MP's seminal projects in this RoL sector include Moldova, Kosovo and Bosnia & Herzegovina as well as Niger, Sri Lanka and Bangladesh.
What do you think is the most relevant way to measure success against this goal in your field?
Supporting the legal, programmatic and ethics-related needs of MP is quite a challenge. On a day to day basis this may involve legal support as diverse as negotiating office leases and local employment contracts, drafting travel and procurement guidance manuals, and managing in-country local counsel. A variety of complex issues such as being required to change office space due to an international trademark infringement dispute, winding up operations due to a military coup in country, and other completely unanticipated matters also need to be dealt with speedily and effectively (and sometimes in French!). At times this is both aided and hampered by my not being able to travel internationally during the COIVD pandemic. Actually, I have to admit that I have welcomed giving my passport a break!
Measuring my success as a lawyer is based on my successful completion of these complex tasks to allow for the smooth functioning and completion of these very time sensitive MP projects. I strive to be as user-friendly and as responsive to cultural and other differences as possible. My client's success is how I measure my own success.
What do you think is the most productive way that researchers can engage policy makers? What has your experience been with policy engagement?
While "stakeholder" is an overused term, it is vital that interested parties in a particular RoL undertaking be invested in the actual process of reform, and the results. In practical terms this means widening the net of consultations with actors (both domestic and international) in the public and the private sectors. For example, in Niger, we had extensive consultations with many Nigerian government ministries that ranged from justice, health, and agriculture along with private entities in radio and television and a for profit dairy along with international NGOs such as Transparency International, and a local professional organization of notaries. These consultations help establish common goals and areas where stakeholders may work together. This consultation process helps solidify the roles of the stakeholders and identify areas of mutual cooperation. In the end, stakeholders can truly "buy into" the expected development outcomes as a collaborative effort that includes them.
What are the short- and long-term goals of your work?
The short-term goal is to engage all actors in the legal reform process (and international development more broadly) to make good faith efforts to create long-term sustainable solutions that are practical, efficient and that empower as many people, sectors and interests as possible. Moreover, the ongoing development process should take into account questions related to equity and to climate change. In my view, development solutions should embed these two very important factors into its approach. Further, the dialogue should be ongoing, interactive, and respectful in ways that facilitate mutually supported goals.
Ironically, the end goal is to work myself (and by implication, MP) out of a job! By this I mean that if our work is completed successfully, there will be no further need for this type of foreign assistance or intervention to create successful RoL outcomes. They will already exist. This goal is ideal but unrealistic as there is so much work to do! However, the end product should always be to try to facilitate long-standing connections by and among the stakeholders so that the consultation and reform process continues indefinitely. Clearly, international development is a very dynamic field as new problems will arise and innovative solutions will continue to be forged. I am both honored and humbled to be a very small part of this effort.
About Rumu Sarkar
Ms. Sarkar has a distinguished academic career, and is currently an Assistant Professor at the Uniformed Services University of Health Sciences, Bethesda, Maryland, co-located with the Walter Reed Hospital. She has authored four legal texts and many law review articles. Most notably, the second edition of her text, International Development Law: Rule of Law, Human Rights and Global Finance (2d ed., Springer) was released in the Fall 2020.