Peer review is an important part of the publishing process. Journals would not be able to publish the research that they do without the dedication of peer reviewers. Serving as the checkpoint to academic credibility, reviewers provide crucial feedback for authors and editors that influences the future of a paper's publication status. With the world facing an unprecedented time of crisis, the work of reviewers is more essential than ever.
We asked researchers about their experience as peer reviewers. We hope their stories provide a sounding board for others, and offer insight into a process that almost all researchers will take part in during their career.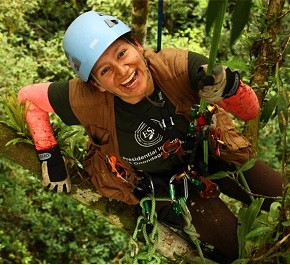 Monica Berdugo is a scientific researcher based in Germany who primarily reviews in the field of ecology. As an author she thinks of reviewing as a responsibility that she has to the scientific community. She most enjoys reading other reviewers' comments, which enriches her own point of view. As a reviewer she has found that her proudest moments have been when editors agree with her comments and criteria, and the published paper is a strong scientific product.
Reviewing papers for the past two years, Dr. Berdugo finds that the most challenging part of the process can be setting aside time to review. As the mother of a 3-year old with a 65% appointment, she balances everyday work and life responsibilities alongside periods of time where she is working in remote locations developing field work. To incorporate review responsibilities into her schedule she has shared the efficient system that she uses to complete her reviews in a timely manner.
Five Steps to a Timely Review
First, after glancing at the paper's abstract to determine if it is a fit, I take a look at my deadline calendar before answering any requests for review
Once I accept an invitation, I take another glance at the manuscript abstract, and a first glance to the hypotheses, tables, figures, and supporting information (Time allotted: 30+ mins)
Some days later, I read the full manuscript, and reserve a couple of additional days to think about the ideas presented in it.
Usually one week before the review deadline, I read the manuscript again, and take notes section by section (Time allotted: 1+ hour sessions)
One or two days before the deadline, I write the comments, fill out and submit the review forms
To help facilitate her review process, Dr. Berdugo likes to use a standard paper and pencil along with her laptop. Using her kindle helps her to read over research while on public transport, and she also finds that Acrobat, Word, Google Scholar, Wikipedia, and a thesaurus are helpful tools to utilize when completing a review.
"I think that once the world overpasses the COVID crisis, the global scientific community should reorganize the publication system with deep changes in its structure as the entire society should do. "
Dr. Berdugo hopes that this period of time where our priorities have shifted also helps the scientific community; publishers alike; to re-think, discuss, and implement change to the review process.