We are pleased to share an update on building a diverse Editorial Board at BMC Global and Public Health.
In a blog post published earlier on these pages, we outlined BMC Global and Public Health's mission to connect, support and give a voice to the global and public health communities around the world. And we committed to promoting Diversity, Equity and Inclusivity with appropriate community representation among journal stakeholders and the topics covered.
In order to fulfill these commitments, we launched the journal with a collaborative editorial model, meaning that we plan to closely involve our Editorial Board in developing and establishing the journal as the preferred open access community title in its field. This engagement includes consulting with our Editorial Board on scope definition and refinement, manuscript submissions, collection topics, and other relevant journal decisions and activities, such as community outreach and soliciting content.
To enable us to both strengthen our connections and support the field, it was vital that our Editorial Board reflected the research communities we aim to represent and serve. As a first step to achieve this goal, when externally announcing the imminent journal launch, we called for researchers with broad and diverse expertise in all areas of global and public health from across the world to apply to our Editorial Board. This call has been open since we announced the opening of the journal in November 2022, and it has been exciting to see many Early Career Researchers reach out to the journal team. In addition to this open call, the Editorial team has thoughtfully explored a diverse set of priority research areas such as health equity, disease epidemiology, and maternal and child health, to identify and invite experts from these fields to join our Editorial Board. In doing so, we always strive for diversity in backgrounds and in the representation of geographical regions to ensure we amplify the voices of historically underrepresented populations in scientific publishing.
And we are happy to announce that our efforts have brought together a diverse and dynamic group of people from all over the world. We currently have the support of an Editorial Board consisting of 17 members (10 female and 7 male researchers), from 11 different countries across five continents, covering areas such as infectious and non-communicable disease epidemiology, maternal and child health, environmental and occupational health, genetic screening, disease modeling, and more. And we will keep on expanding our Editorial Board's size and scope, with our continued focus on Early Career Researchers who are aspiring leaders in their fields.
A big thank you to our current Editorial Board Members and everyone else supporting the journal. And if you're interested in joining the Editorial Board, please do get in touch via our journal website – we'd love to hear from you.
If you found this blog interesting, you may want to read:
BMC Global and Public Health: New journal to advance SDG research
About the author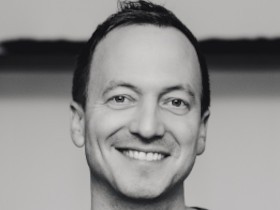 Gerrit John-Schuster holds a Master's degree in Environmental Science, and a PhD in cell and molecular biology, with a focus on lung inflammation in cystic fibrosis. After working across research centers in Germany, the Netherlands and the US, Gerrit joined BMC in 2019 as an Editor for Genome Medicine where he handled content in areas such as immunology, epidemiology, infectious diseases, public health and clinical diagnostics. In 2022, Gerrit launched BMC Global and Public Health as Chief Editor.