Maybe you're avidly following the news cycle and working on an urgent project. Or maybe you're trying to avoid feeling overwhelmed by near constant updates, and seeking resources to help you find a better balance in a new work routine. Springer Nature is working to support the research community as best we can at this time and we are also trying to maintain a sense of normality in our own lives as well. In this post Clinical Medicine Editor, Margaret Moore, shares what it's been like to work with book authors from within the medical community during this time.
Written by Margaret Moore, Editor, Clinical Medicine
We are all surely figuring this out as best we can, and I hope that some of my experiences and insights, as a book editor working at home during COVID-19, can help others.
How things have changed
I am an editor for the clinical medicine list at Springer. It is a fascinating time to be working in clinical medicine, an area that will always be important, and has become increasingly critical to most people. Our health is more important than ever before and doctors and health care professionals are getting increased acknowledgment for their work, both within their scholarly circle and from the wider public. One of the specialties I work with is pulmonology, and many of my volume editors and authors are working on the front lines of this pandemic. This definitely makes for a unique publishing experience and one that demands empathy and willingness to help where you can.
None of us have gone through anything like this, and it feels a bit like we're now all making our own rules on how best to get through. Add that to how differently everyone is experiencing this pandemic – from frontline medical workers to a doctor whose practice has moved exclusively to telemedicine, to me who has barely left a one room apartment– it can be difficult to even know where to start.
Medical books are more of a necessity now than ever, though, so determining how to best approach our publishing programs is a strategy that needs dedicated attention. Surely no approach will be perfect, but we can do our best to assist our authors and volume editors. Here I share some general information about how I've been approaching my projects, in hopes to spur thought and discussion on approaches we can be taking in the research community.
Books in Development
The approach to most of my existing projects has clearly changed. Clinicians are always balancing their book projects with their full-time medical work, but this pandemic has created great shifts in how that plays out. Some clinicians, with their practices moving to almost exclusively telemedicine, have more time than ever to work on book projects, while others barely have enough time to care for themselves, no less their book projects.
In a time where medical books feel so critical, there is a dichotomy between wanting these books to publish and understanding that those writing them are dealing with life and death situations. This requires understanding in follow-ups and most importantly offers to assist editors and authors where we can. Whether it be requesting a permission, following up with chapter authors, or reviewing a chapter with an eye for something the volume editor would usually handle, it's a time for us to be flexible where we can. We are all working together and if my volume editor can't get something done, I can try to offer a hand to help.
Understanding and flexibility are what we need now.
New Projects
Finding new projects immediately becomes more difficult when one of our major commissioning techniques – attending conferences and meeting with experts – has come to a quick halt. While this is certainly difficult, it also breeds an opportunity for reassessing current techniques and finding new ones:
Networking
Many conferences are becoming virtual with new online-focused programs. You can sometimes find the original planned program, though these are quickly being taken down. Though there are often fewer talks at a virtual conference compared to its traditional counterpart, it can be approached in a similar way. Contacting the speakers and offering a virtual meeting can lead to a number of discussions on potential books.
Reconnecting
Reconnecting with our existing authors about new editions or new books gives us the opportunity to maintain our relationship with these authors and potentially explore new topics. This is something we do normally, of course, but now becomes more important than ever.
Researching
I've also been going back to techniques I haven't relied on since I first started acquiring - scouring journal TOCs and reaching out to authors, picking an institution and cold emailing faculty who specialize in areas I am looking for books in, and checking on twitter about what clinicians are most active and what they're sharing. These can definitely be more hit or miss than most other techniques, but they are good at immersing yourself in the specialty and can often provide surprising results.
Brainstorming
I am even trying to think of book topics focused specifically on the pandemic - books that could help deal with these types of situations in the future. Of course the experts best suited to edit and write these books are extremely busy right now, but planning out what these books could look like and making initial contact now can start that process.
Going forward
All of this comes with the same caveats as projects in development. There needs to be a level of understanding and care with reaching out for potential books. These contacts may not result in a call for six months, but it cannot hurt to share ideas, express empathy, and start these conversations.
This is certainly a difficult and unprecedented time for all of us. We are being asked to figure out how best to do our work in this new and quickly changing world, and many are rising to the challenge. While I cannot say for sure where we will be in a month, six months, a year, I know the importance of the work that our volume editors and authors do. Their work will continue and we will be sure it is shared with the world.
Visit Springer Nature's COVID-19 hub to access the latest research, resources, and updates related to the coronavirus outbreak.
About Margaret Moore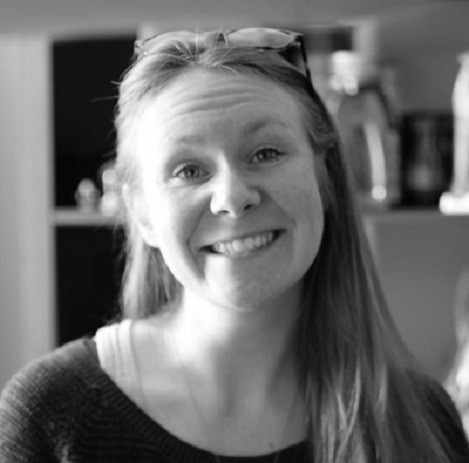 Margaret Moore is an Editor for Springer's Clinical Medicine books program. Having started at Springer in 2015, she has worked with a number of different medical specialties, including pulmonology, radiology, and ob/gyn.