Who are our Springer authors? We took a closer look at the data in 2016 to pull together an overview of what it means to be a Springer author.
What we found spans 351,000 journal articles and 12,000 books. Our authors bring research from over 21 disciplines to the scientific community.
See more below in our 2016 Author Snapshot infographic.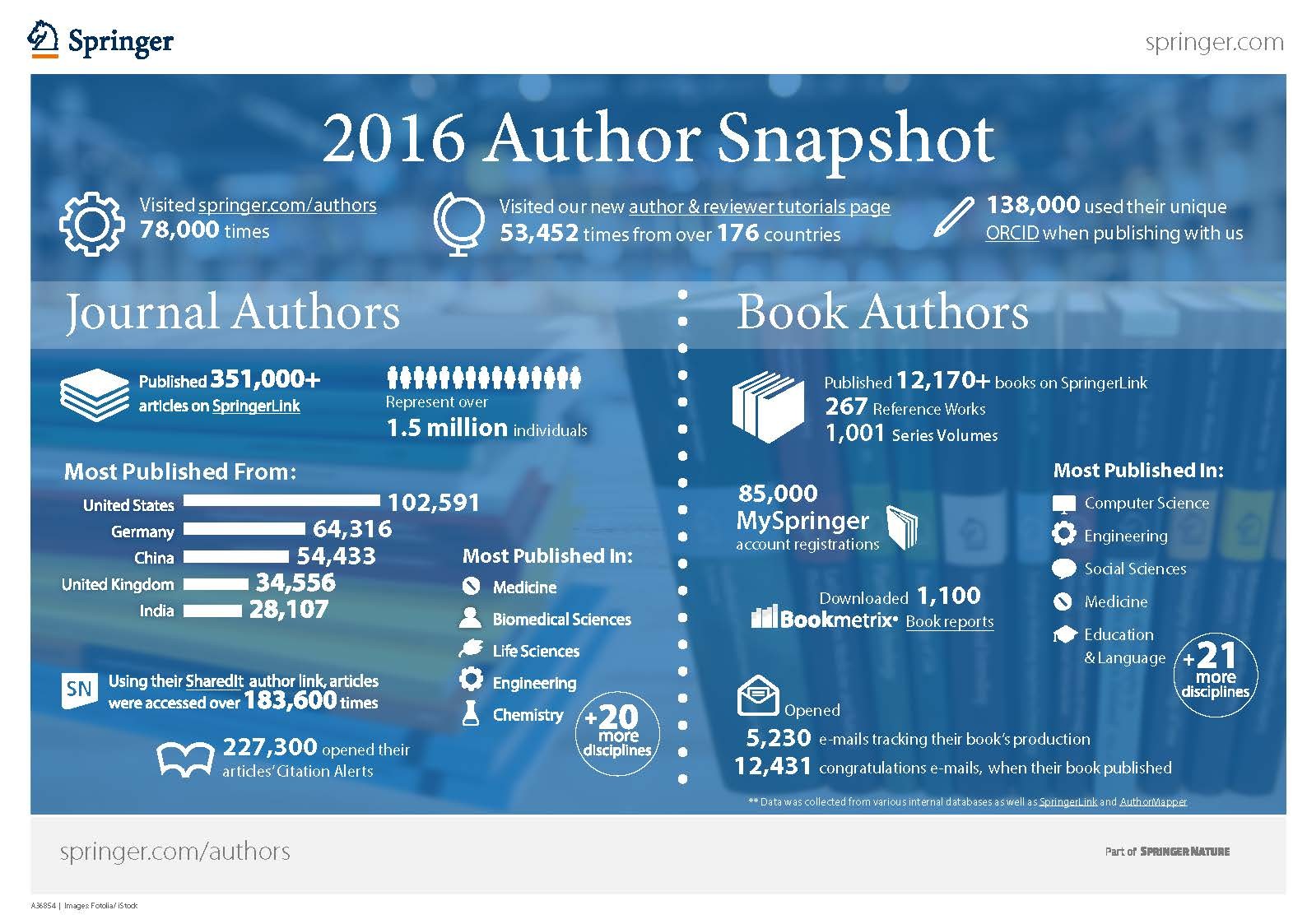 Interested in learning more about being a Springer author? Visit our author page to learn more about the benefits and services we provide.