Springer Nature's Sustainable Development Goals (SDG) Programme aims to connect the researchers who are tackling the world's toughest challenges with the practitioners in policy and business who desperately need those insights to achieve their goals in improving the world, by making our publishing activities more visible to our key communities through a variety of channels. Earlier this year we launched our SDG16 hub, focused on peace, justice and strong institutions.
In honor of the World Day for International Justice (July 17) we reached out to some of our authors, editors, and researchers, asking them to reflect on 'Justice' and how they are helping in the ongoing mission to achieve SDG16, and how we, as a scholarly publisher, are helping to contribute to these goals by publishing and distributing their research. In this interview we hear from Dr. Justin Ellis.
What does 'Justice' mean to you personally?
Justice to me personally means accountability. As such, part of my research focus is to document and analyze individual and institutional police accountability and the role that civilians and communities play in holding police power accountable through digital media technologies. As much as social media has been revolutionary in increasing the capacity to scrutinize power holders such as the police, and to generate scandal to pressure the police to account, this does not always translate into holding the police to account. This distinction between pressuring police to account and holding them to account has been most notable recently in the case of George Floyd. While Derek Chauvin has been convicted of Floyd's murder, it remains to be seen what changes might be made to institutional police accountability across a range of jurisdictions as a consequence of Floyd's death.
How have movements, such as Black Lives Matter, helped to amplify global narratives around social justice?
My book speaks directly to the intersection between technology and justice that the Black Lives Matter (BLM) movement has amplified. The empirical focus of my book Policing Legitimacy: Social Media, Scandal and Sexual Citizenship is a case of police excessive force at the 2013 Sydney Gay and Lesbian Mardi Gras Parade. 2013 is the same year that BLM was established. This is no coincidence. By that time, sousveillance – the watching from below – had reached a critical mass as a social tool for political action through the convergence of transmission, mobility and media channels for content distribution and engagement. With the filming of the arrest of George Floyd and the direct uploading of the bystander video to social media we see the power of BLM renewed and globalized. In Australia, that exposure has resulted in awareness-raising on the disproportionate incarceration of Indigenous Australians and the disproportionate number of black deaths in custody that occur as a result.
What are the short- and long-term goals of your work?
The short-term goal of my research is to document and analyze the rapidly evolving digital media landscape and its impact on social relations between police and LGBTQI communities. I use 'digiqueer' criminology as a frame through which to scrutinize this intersection between civilian rights and police obligations, and how technology is shaping these relationships. Part of the broader aim of 'digiqueer' criminology is to connect the legal to the political, medical and social regulation of vulnerable populations. The enfranchisement of LGBTQI communities through 'sexual citizenship' discourse has gained mainstream legitimacy through access to rights granted to different social groups on the basis of sexuality, sexual expression and identity. One such debate involves the commodification of public LGBTQI protests such as the Sydney Gay and Lesbian Mardi Gras into celebrations of inclusion and diversity that might broaden interest and awareness of the policing of LGBTQI communities.
What are the most impactful ways that researchers can join and perpetuate these important conversations?
I am constantly reminded through my conversations with a range of people that as researchers we need to constantly participate in public discourse as it is an increasingly contested space and it is easy to get drowned out by the sheer volume of digital media traffic. This is despite the direct access to audiences that social media has allowed. Through conversations outside of academia I am also reminded of what academia has to offer, and the necessity to stay in the conversation through the media. In my research on the 'social media test', I write about the oscillation of stories between social and mainstream media and online and offline sources. To that end, the translation of research into informing the general public about important issues through a range of media is essential to staying the distance in public discourse.
Other Blogs you might find interesting: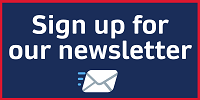 Perspectives on Justice: Why public engagement is a fundamental feature of justice research methodology
Perspectives on Justice: How practising law transformed one researcher's approach to justice
About Dr Justin Ellis
Dr Justin Ellis is a lecturer in Criminology at the University of Newcastle, Australia. His research examines the impact of digital media technologies on trust in public institutions. His current focus is the scrutiny of public order policing through 'sousveillance' in LGBTQI communities. His broader research focus is on the impact of digital technologies on institutional accountability and responsible government within a wider research agenda on 'digiqueer' criminology. Justin is the editor-in-chief of Current Issues in Criminal Justice, the journal of the Sydney Institute of Criminology.