Written by Patrick S. Forscher and Moreen Terer
Science values outstanding, already-completed scientific achievements and the people who make them. This priority is illustrated in the profusion of scientific awards, such the Nobel Prize, Fields Medal, and Breakthrough Prize, that reward these accomplishments. However, science places less emphasis on efforts to promote quality within the research ecosystem itself. Nor does science typically recognize the critical capacity-building activities that are necessary to create the robust scientific ecosystems necessary to produce high quality research in the first place.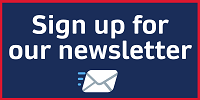 On November 21, 2021, the Einstein Foundation broke with this trend by issuing a series of awards for efforts to promote quality within the research ecosystem itself. Even more unusually, one of its award categories, the Early Career category, recognized not past achievements but rather outstanding proposed projects that showed special promise in promoting future quality. Four projects were shortlisted for this €100,000 award.
The projects that were shortlisted for the Early Career award shared something in common that may be unexpected: they are unusually focused on building a strong scientific community, especially in groups and settings that science has neglected. Take the first author's (Patrick Forscher's) project, for example. This project aimed to grow behavioral science in Africa by building a website, called "Lab in a Box", to make it easy to set up a new behavioral lab in Africa, enhancing an existing database of measures with existing measures that are adapted to African languages and contexts, and stocking that database with newly translated and adapted measures. These activities are feasible due to Patrick's position at a research center, the Busara Center for Behavioral Economics, that is both headquartered in Africa and dedicated to advancing behavioral science in the Global South. As Africa currently produces 2% of all research output (Kasprowicz et al., 2020), capacity-building activities such as the ones proposed are critical if behavioral science is to establish a robust presence in Africa.
A sample of the existing wireframe for the "Lab in a Box" website
Moreover, capacity-building in Africa should be African-led. Externally driven projects do not feel African; thus, Africans feel less ownership over these projects, inhibiting the creativity and initiative necessary to ensure that the projects have sustainable funding, labor, and desired outcomes (Carden, Admassie, Diagne, Olukoshi, & Onyekwena, 2019). Africans will also have different priorities than the typical priorities of Global North funders. If these priorities are not centered in capacity-building projects, the projects run the risk of wasting resources or even doing unintended harm (IJzerman et al., 2020). Forming close partnerships with local communities by integrating them in the research process and treating them with dignity fosters the trust necessary to launch and sustain successful future projects (Mumo, Owsley, Wein, 2021; Wein, 2020)
However, if behavioral science does continue to neglect Africa, it will be to the detriment of behavioral science, not necessarily the detriment of Africa (Forscher, Basnight-Brown, Dutra, Adetula, Silan, & IJzerman, 2021). Behavioral science aims to develop an accurate understanding of humans. Africans are humans, and yet, in a recent audit of top psychology journals, less than 1% of authors, research samples, and editorial board members were African (Thalmeyer, Toscanelli, & Arnett, 2020). Behavioral science cannot claim to have high quality research if it is not also high quality for Africans. Moreover, Africa holds 17% of the global population, a percentage that will rise to 39% by the end of the century (Roser, 2013). This huge slice of the global population has enormous economic and scientific potential. Behavioral science risks becoming irrelevant if it does not attend to the concerns of this population and cultivate its latent talent.
Patrick's shortlisted project was not funded. Nor were two others that also focused on improving the scientific community: a project that aimed to improve research via greater inclusion of the disability community and a project that aimed to create and sustain a large, international network to conduct "big team" EEG research. The prize-winning project, an international, "big team" consortium of infancy researchers, is an outstanding selection that also focused on community-building. But it is only one project, and the non-selected projects will not happen if they are not supported with the proper resources and recognition.
The Einstein Foundation's award is one step toward recognizing and funding outstanding achievements to promote quality within the scientific ecosystem. But the Einstein Foundation is one organization, and its award is only one funding opportunity amidst a vast backdrop of need for infrastructure-based projects. Other organizations should follow its lead by valuing, via funding, awards, and other incentives, the critical capacity-building activities necessary to make the scientific ecosystem better, more robust, and more fair. Until then, we will continue to hunt for ways to support capacity-building for behavioral science research in Africa.
References
Carden, F., Admassie, A., Diagne, A., Olukoshi, A., & Onyekwena, C. (2019). Strengthening Research Institutions: Learning From Doing. Using Evidence. https://usingevidence.com/wp-content/uploads/2019/07/Learning_from_Doing.pdf
Forscher, P. S., Basnight-Brown, D. M., Dutra, N. B., Adetula, A., Silan, M. A., & IJzerman, H. (2021). Psychological Science Needs the Entire Globe, Part 3: Does Psychological Science Deserve Brilliant Researchers From Outside North America and Europe? Observer, 35(1), 66–71. https://www.psychologicalscience.org/observer/entire-globe-part-3
IJzerman, H., Lewis, N. A., Przybylski, A. K., Weinstein, N., DeBruine, L. M., Ritchie, S. J., Vazire, S., Forscher, P. S., Morey, R. D., Ivory, J. D., & Anvari, F. (2020). Use caution when applying behavioural science to policy. Nature Human Behaviour, 4(11), 1092–1094. https://doi.org/10.1038/s41562-020-00990-w
Kasprowicz, V. O., Chopera, D., Waddilove, K. D., Brockman, M. A., Gilmour, J., Hunter, E., Kilembe, W., Karita, E., Gaseitsiwe, S., Sanders, E. J., & Ndung'u, T. (2020). African-led health research and capacity building- is it working? BMC Public Health, 20(1), 1104. https://doi.org/10.1186/s12889-020-08875-3
Mumo, J., Owsley, N. C., & Wein, T. (2021). Participant voice first: The Busara research agenda on ethical research in the Global South [Preprint]. MetaArXiv. https://doi.org/10.31222/osf.io/kvf3a
Roser, M. (2013). Future Population Growth. Our World In Data. https://ourworldindata.org/future-population-growth
Thalmayer, A. G., Toscanelli, C., & Arnett, J. J. (2020). The neglected 95% revisited: Is American psychology becoming less American? American Psychologist. https://doi.org/10.1037/amp0000622
Wein, T. (2020). Dignity and Development: A Review of the Literature on Its Application, Definition and Measurement. SSRN Electronic Journal. https://doi.org/10.2139/ssrn.3739350
About the authors
Patrick Forscher, Research Lead at the Busara Center for Behavioral Economics
Patrick Forscher is a Research Lead at the BusaraCenter for Behavioral Economics, a non-profit research center in Nairobi, Kenya focused on using behavioral science in service of poverty alleviation. There, Patrick heads Busara's internal research agenda on culture, ethics, and methods, especially as applied to behavioral science in the Global South. Prior to Busara, Patrick worked as the funding lead at the Psychological Science Accelerator, a non-profit focused on running globally distributed "big team"-style psychology projects.
Moreen Terer, Research Specialist at the Busara Center for Behavioral Economics
Moreen Terer is a Research Specialist at the Busara Center for Behavioral Economics, a non-profit research center in Nairobi, Kenya focused on using behavioral science in service of poverty alleviation. Moreen leads Busara's internal cross-cultural research agenda which concerns itself with the WEIRD problem, where the overwhelming majority of behavioral science research is derived from the study of Western, highly Educated, Industrialized, Rich and Democratic populations.