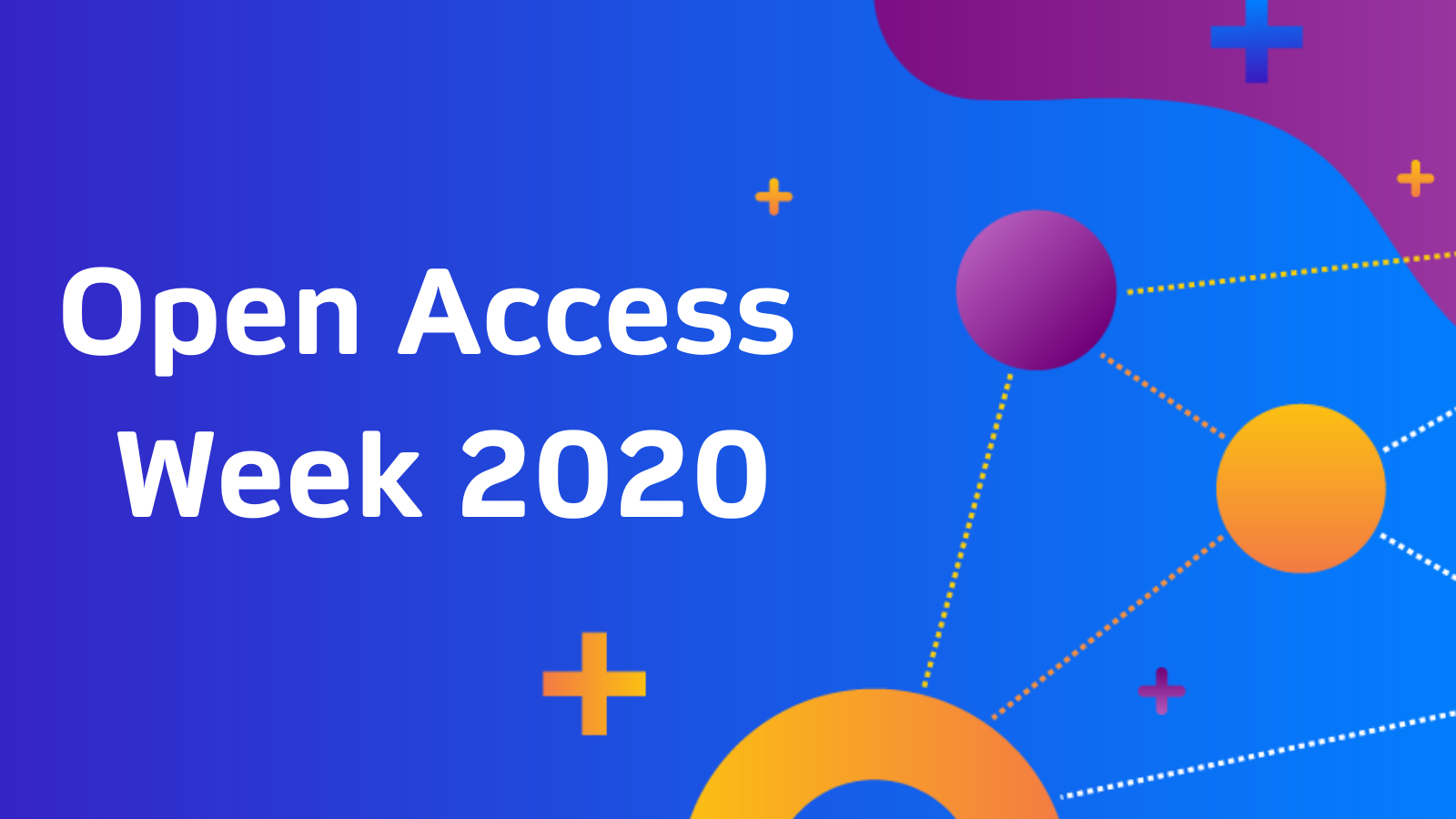 For open access (OA) week 2020 we've talked to a number of researchers from Germany, the UK, the Netherlands and Sweden who have chosen to publish their work open access. We've discussed the reasons behind their choice, the benefits they have seen for their research and career, and the role that institutions as well as transformative agreements can have in assisting with funding. Here, Dr. Andrea Zappalaglio, Lecturer in Intellectual Property Law at the University of Sheffield and an Affiliated Researcher at Max Planck Institute for Innovation and Competition, shares his thoughts.
This year's OA week theme is "Taking Action to Build Structural Equity and Inclusion". What is the role of OA in addressing equity and inclusion and what more can be done?
I think OA has the unique feature of making scholarship available everywhere, overcoming access barriers. The role that OA can play in building a more equitable and fair global community is pretty obvious, therefore. OA is already actively supported and encouraged by many research institutions and publishers. I believe, however, that this trend must be strengthened even more and should be turned into a shared best practice. Probably, more should be done to contrast predatory publishers who tarnish the reputation of OA.
Can you please tell us a bit more about your research and your published article?
The article Sui Generis Geographical Indications for the Protection of Non-Agricultural Products in the EU: Can the Quality Schemes Fulfil the Task? (2020) 51 IIC 31, which I published together with Flavia Guerrieri and Suelen Carls, concerns the Law of Geographical Indications, that is the niche of Intellectual Property Law that deals with geographical names and indications of geographical origin in general. At the moment, EU Law provides protection to agricultural products, wines, spirits and fortified wines only, thus excluding non-agricultural products such as handcrafts. Me and my team have carried out an extensive empirical research on the nature of non-agricultural products in different EU countries and we have concluded that, at least from a legal perspective, there is nothing that prevents the extension of the EU system to the protection of non-agricultural products.
Why did you choose to publish OA? What are the benefits?
I consider OA to be a moral obligation for scholars like me and I always choose OA whenever I have the chance. I remember, as a student and as a PhD, how frustrating it was not to have access to some sources and I am glad that I can contribute to an open scientific culture. Max Planck Institute for Innovation and Competition applies an OA friendly policy and I was just too glad to be part of it.
What are some of the challenges you face as part of research promotion? What has been the impact of publishing OA on your research and career potentially?
Research promotion is indeed challenging. It requires a lot of attention to the new trends in your field and it is generally easier when one has managed to build a network of colleagues who are interested in the same areas of research and this takes time. OA makes access way easier. In fact, our article has been accessed thousands of times in a few months and I am happy to see that many scholars and practitioners know, discuss and quote it.
How easy is it to publish OA? Were there any challenges?
As I said earlier, I always publish OA when I can and I have always been satisfied. Unfortunately, some publishers do not offer this possibility or require the payment of fees. This is sometimes discouraging but it should push us to spread the OA culture.
How did you identify funds to publish OA? How easy is it to get funding?
Luckily, I have always worked for institutions that offer this service by default. I believe, however, that this is a delicate issue and it would be great if researchers received more information about funding opportunities for OA publications.
Do you think OA is important in your subject area and if so why?
I think OA is important in any subject area because it allows the research to spread easily. If something is easily accessible will be read by a larger audience, may be cited in student's reading lists etc… it is just better.
Why did you choose Springer Nature or the particular journal to publish OA?
The IIC Review, published by Springer, is one of the best Intellectual Property journals in the world and its editorial standards matched perfectly with the characteristics of our research.
What would be your advice to others thinking of publishing OA?
I would tell them to take the opportunity into account as much as possible and to ask their institution (University, Research Centre etc…) to actively support OA.
How have you benefited from the Transformative Read and Publish agreement between MPG and Springer Nature? What has been your experience with the publication process and ease of choosing OA?
Absolutely flawless.
Dr. Andrea Zappalaglio's article was published OA under the Transformative Read and Publish agreement between Springer Nature and MPG in 2019. From January 2020, corresponding authors affiliated with a German university or research institution are eligible to publish OA in our journals with their fees covered by the German DEAL agreement.


About Dr. Andrea Zappalaglio
Andrea Zappalaglio is a Lecturer in Intellectual Property Law at the University of Sheffield and an Affiliated Researcher at Max Planck Institute for Innovation and Competition (Munich), where he also worked as Senior Research Fellow and coordinator of the Research Team on the Law of Geographical Indications. He is also an Adjunct Professor at the University of Milan, where he delivers lectures on the interaction between Intellectual Property and the Sustainable Development Goals. His scholarship is award winning and published in all the main European IP Journals. He cooperates regularly with both private and public stakeholders especially in the field of Geographical Indications and Food Law. He holds a DPhil from the University of Oxford and an LLM from the University College London.