Question: What do bees, bots and sustainable manufacturing have in common?
Answer: they were subjects studied in a five-year research programme recently completed by our team at the University of Birmingham with contributions from colleagues in China and Spain. The work was funded by the EPSRC, the national funding agency responsible for supporting fundamental research in engineering and physical sciences in the UK and the equivalent of the NSF in the USA and NFSC in China. The programme was called AutoReman, for "Autonomous Remanufacturing," and was aimed at investigating how to robotise remanufacturing operations.
For readers unfamiliar with remanufacturing, it is, according to British Standard BS8887-2, the process of "returning a product to at least its original performance with a warranty that is equivalent (to) or better than that of the newly manufactured product." Remanufacturing is an industry with significant revenues and head counts. For example, in the USA, there are more than 73,000 companies and 350,000 people engaged in remanufacturing, producing turnovers of $53 billion. In the EU, remanufacturing generated some €30 billion and employed around 190,000 people in 2016, figures that could rise to 90 billion and 600,000, respectively, by 2030.
The link between remanufacturing and sustainable manufacturing is clear: remanufacturing is sustainable manufacturing. Remanufacturing is more sustainable than new product manufacturing because it is more profitable, conserves natural resources and causes less harm to the environment. Studies have shown that there can be up to a 50% increase in gross profit using a standard sales-based business model and a 175% increase if a leasing model is adopted. These increases are achieved thanks to dramatic reductions in energy and raw material consumption (up to 83% and 90%, respectively), benefits which are accompanied by cuts of over 80% in CO2 emissions.
A key step in remanufacturing is the disassembly of the "core" or the returned product to be remanufactured. In many ways, disassembly is more challenging than assembly to robotise due to variability in the condition of the core: unlike assembly of new or remanufactured products, which is deterministic because the components to be assembled are of known geometries, dimensions and states, disassembly is stochastic as it must contend with used products of uncertain shapes, sizes and conditions. Thus, disassembly tends to have to be manually performed. It is also very labour intensive, given the complexity of the operations involved.
Before AutoReman, research into using robots to disassemble cores had been of an ad hoc nature and had focused on demonstrating bespoke solutions for the disassembly of specific products. AutoReman was the first project in the world to adopt a scientific approach to the study of robotic disassembly. The aim was to derive a deep understanding of the elementary operations involved in the disassembly of different products, for instance, unscrewing and removing cylindrical pins from cylindrical holes. The fundamental knowledge thus obtained would support the systematic design of more robust general-purpose robotic disassembly systems.
The deliverables of AutoReman, such as new strategies and tools enabling robots to perform disassembly tasks autonomously, have been widely reported in the literature including in two books in the Springer Series in Advanced Manufacturing. The first book was published recently (Optimisation of Robotic Disassembly for Remanufacturing, Laili et al, 2022) and the second book is expected later this year (Intelligent Production and Manufacturing Optimisation – The Bees Algorithm Approach, Pham and Hartono eds, 2023). The subtitle of the second book gives a hint about the final piece of the puzzle – how bees are related to bots and sustainable manufacturing.
In brief, this is how. The Bees Algorithm, our team's efficient optimisation tool inspired by the foraging behaviour of honey bees, was used in AutoReman to plan the sequence in which a product was dismantled. The aim was to maximise profits and minimise disassembly costs as well as the impact on the environment thus further promoting sustainability in remanufacturing. The Bees Algorithm is well suited to solving multi-objective optimisation problems of this kind. However, what was special about its application in AutoReman was the possibility to deploy it in real-time for replanning disassembly sequences.
Intrigued? You are invited to read the work by Laili et al to find out more about our 'superfast' Bees Algorithm. You might also peruse our team's latest book to discover different enhanced versions of the algorithm developed for not just remanufacturing but a diverse range of other applications in manufacturing and production. In one way or another, those applications all relate to sustainability through optimising resource usage. Authors interested in optimisation of manufacturing and production and other aspects of advanced manufacturing are welcome to contribute to our book series and Springer's International Journal on Interactive Design and Manufacturing which regularly features articles on those subjects.
Biography: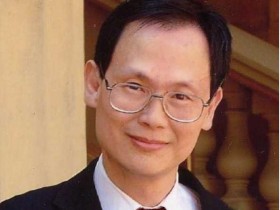 Duc Truong Pham holds the Chance Chair of Engineering at the University of Birmingham where he started his career as a lecturer in robotics and control engineering following undergraduate and postgraduate studies at the University of Canterbury in New Zealand. Before returning to Birmingham in 2011, he was Professor of Computer-Controlled Manufacture and Director of the Manufacturing Engineering Centre at Cardiff University. His research is in the areas of intelligent systems, robotics and autonomous systems and advanced manufacturing and remanufacturing technology. He has published over 600 technical papers and books and has graduated more than 100 PhD students. He is a recipient of several awards including five prizes from the Institution of Mechanical Engineers, a Lifetime Achievement Award from the World Automation Congress and a Distinguished International Academic Contribution Award from the IEEE. He is a Fellow of the Royal Academy of Engineering, the Learned Society of Wales, the Society for Manufacturing Engineers, the Institution of Engineering and Technology and the Institution of Mechanical Engineers. He is the founding editor of the Springer Series in Advanced Manufacturing and has been the editor-in-chief of the International Journal on Interactive Design and Manufacturing since 2021.