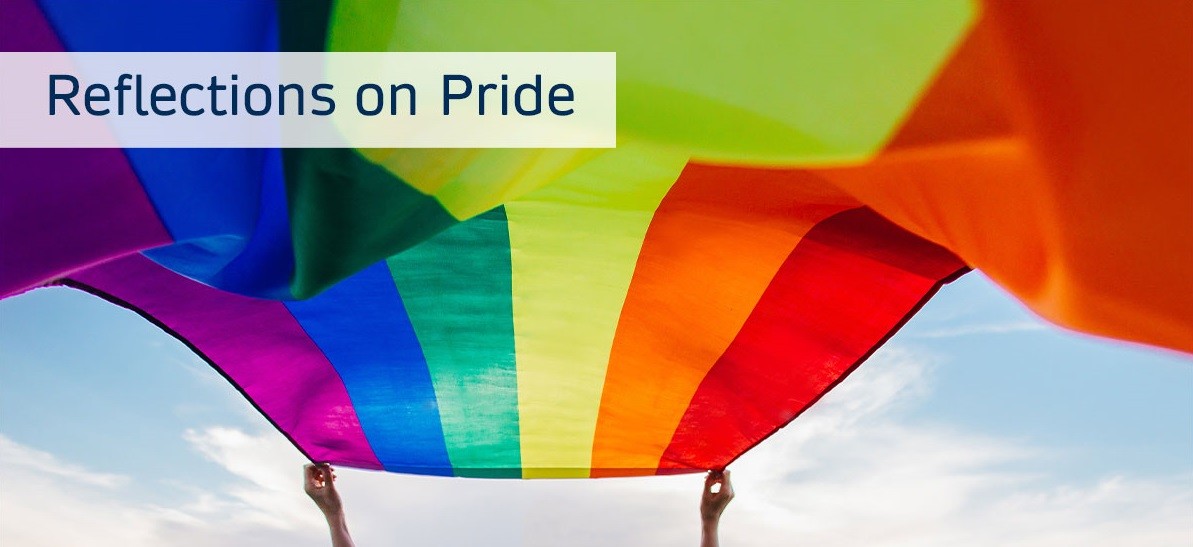 Springer Nature aims to help in the fight for equality and inclusion on multiple fronts, as evidenced by our Black Lives Matter portal and commitment to the Sustainable Development Goals, including SDG10: Reduced Inequalities and SDG5: Gender Equality. For Pride month we have reached out to some of our authors, editors, and researchers, asking them to reflect on the concept of 'Pride' and how they are helping in the ongoing fight for equity and inclusion, and how we, as a scholarly publisher, are contributing to these goals by publishing and distributing their research.
In this interview we speak with Vanessa Panfil, co-editor of the Handbook of LGBT Communities, Crime, and Justice (2014; second edition forthcoming)
Please tell us about the nature of your work.
All of my work explores how intersections of gender and sexuality shape people's experiences with gangs, crime, victimization, and the criminal and juvenile justice systems. This means that much of my work addresses the experiences of LGBTQ+ people, especially urban LGBTQ+ people of diverse racial and ethnic backgrounds, and often focuses on youth and young adults. For example, works of mine have explored the lives and identities of gay and bisexual gang members in Columbus, Ohio; how urban LGBTQ+ youth of color navigate risk and enact resilience in their schools and communities in Newark, New Jersey; and how transgender adults in Sri Lanka build community and participate in the political process while living within a criminalized state (as several laws target their daily lives). I also recently co-authored a book (Sex-Positive Criminology) about the possibilities for harm reduction and increased agency, autonomy, education, and liberation were the law (and criminology!) to become more sex positive and not automatically regard sexuality as a dangerous and destructive force. My central role in developing the emergent field of queer criminology can also be seen in my forthcoming co-edited collection Handbook of LGBT Communities, Crime, and Justice 2nd edition.
What does 'Pride' mean to you personally?
For me personally, pride means being openly, unapologetically queer. Taking up space as a queer person – quite literally, as in being visible, speaking out, and demanding to be considered. Focusing on LGBTQ+ people in my work, even though historically they've been ignored in our discipline (and this is ironic as they are overpoliced and oversurveilled in their communities). I refuse to debate the humanity or importance of queer people as to me this is a universal truth, and instead want to find ways to provide support, enable resilience and success, and facilitate visibility. Pride also means writing and researching ethically, bringing meaningful stories to light. Supporting LGBTQ+ students and colleagues. Also, stereotypically, I do have a lot of rainbow clothing and accessories and wear those often.
What does public engagement look like in your field and how important do you think it is for researchers to make a societal impact with their work?
Public criminology can take many forms. It could include writing blog posts or other pieces for the popular press, answering questions from journalists, and writing in an accessible way so that folks outside of academia can understand and engage with my work. I was thrilled to know that my book The Gang's All Queer was in someone's favorite indie bookstore in Brooklyn and on display in the Minneapolis public library. Public engagement also means actually volunteering in the community and advocating for rights on the ground, not just in our publications. It also entails donating time, money, and effort to community organizations. I think it's incredibly important for researchers to make a societal impact with their work and to start directly within the communities they study or whom they hope to benefit. It's part of basic reciprocity when we study LGBTQ+ people – that our work should hold some benefit for LGBTQ+ people on a broader scale.
What progress would you like to see next towards addressing the advancement of LGBTQ+ acceptance and equity?
Oh gosh, so much progress. I think we need to very seriously grapple with the fact that homophobia and transphobia are embedded in the fabric of American society and we need to work diligently and daily to combat this. Having several visible LGBTQ+ celebrities or elected officials doesn't change this, though it does certainly help to shift public opinion slightly. LGBTQ+ people experience barriers to employment, housing, healthcare, and safety, especially LGBTQ+ people who are also BIPOC. I am deeply disturbed by and furious about a recent spate of statewide laws that target healthcare or athletic participation for trans youth under the guise of "protecting children" or "protecting girls' sports" when they will actually introduce immense harm to ALL children and particularly gender diverse children, who are entitled to effective medical care and supportive environments for them to learn and grow, as are all youth.
We need to continue to speak out against these laws, to policy makers and to everyone, really — even if we don't live in those states — and support trans people in our own lives in any direct ways we are able. For those of us who can draw on our resources and privilege to donate money and/or time to pro-trans and pro-equality initiatives, we should be doing this. I encourage others to do this right now, today, if they haven't yet. In issues such as this, silence equals violence and complicity. Ultimately, I want us to move far beyond debating and legislating the value of LGBTQ+ lives, but until that's a reality, we need to fight like our lives depend on it - they quite literally do.
Other blogs you might find interesting in our 'Reflections on Pride' series:
About Dr. Vanessa R. Panfil
Dr. Vanessa R. Panfil is an ethnographer, criminologist, sociologist, and advocate. Her research focuses on LGBTQ+ people's experiences and identities. She is the author of The Gang's All Queer: The Lives of Gay Gang Members (NYU Press, 2017) and the co-author of Sex-Positive Criminology (Routledge, 2021). She also co-edited the Handbook of LGBT Communities, Crime, and Justice (Springer, 2014; second edition forthcoming). She is currently an Associate Professor in the Department of Sociology and Criminal Justice at Old Dominion University.