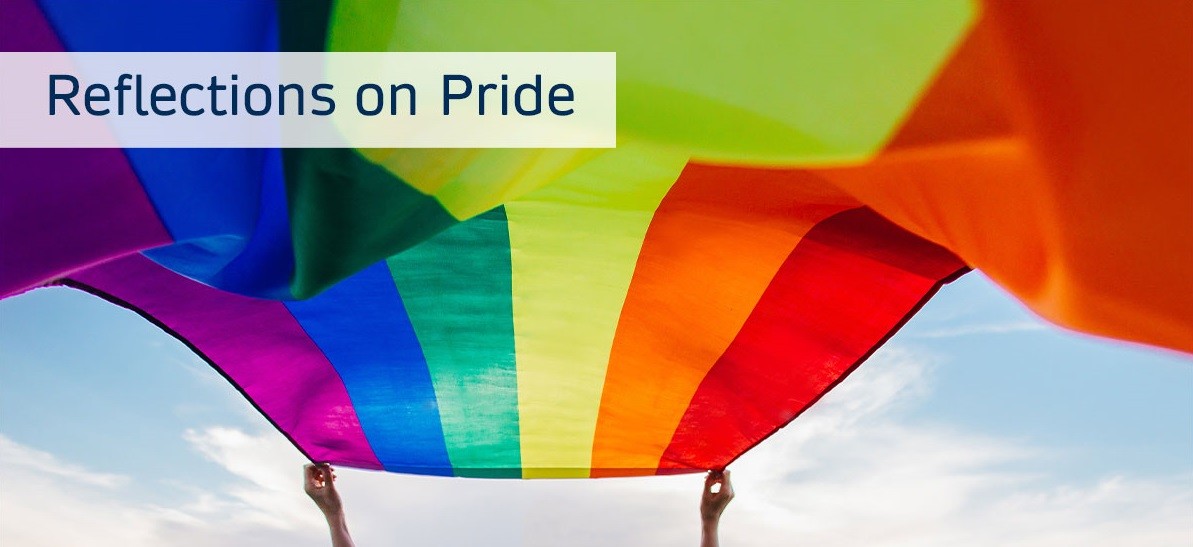 Springer Nature aims to help in the fight for equality and inclusion on multiple fronts, as evidenced by our Black Lives Matter portal and commitment to the Sustainable Development Goals, including SDG10: Reduced Inequalities and SDG5: Gender Equality. For Pride month we have reached out to some of our authors, editors, and researchers, asking them to reflect on the concept of 'Pride' and how they are helping in the ongoing fight for equity and inclusion, and how we, as a scholarly publisher, are contributing to these goals by publishing and distributing their research.
Here we speak with Masami Tamagawa, author of Japanese LGBT Diasporas.
Please tell us about the nature of your work.
The original idea for this work came out of my own experience as a Japanese gay diaspora living in the USA. I was all too aware that Japanese society did not welcome me for who I was. My study on coming out of the closet in Japan, for example, demonstrates that coming out to parents is considered significantly difficult, if not impossible, and, in fact, very few LGBTQ+ individuals in Japan have come out to their parents.1 The heteronormative family is considered the basic unit of Japanese society. Typical Japanese parents, especially mothers, who are considered the solo overseers of its maintenance, never give up and, as deemed necessary, expel their queer sons and daughters, in the fear of queering, from their home. So, I left Japan to live as who I am.
Once in the USA, I was then faced with new challenges including cultural differences, a language barrier, racial stereotypes/discrimination, and immigration issues, among others. I sought to find a haven among local Japanese community people. Yet, I felt very disappointed to find that I was not welcomed there either. Local Japanese people, particularly the older ones, tend to live in an ethnic cultural enclave, often with a nationalistic pride, embracing traditional Japanese cultural values, often an idealized version of them. Around them, I found myself feeling as though I should lead a double life again, though of a different, slightly even more displaced kind this time.
I observed a few Japanese men like myself whom I felt were gay, although we never introduced each other as such. There are a substantial number of studies on homophobia, racism, and refugees; yet very few, as of yet, shed light on their intersectionality.
1 "Coming Out to Parents in Japan: A Sociocultural Analysis of Lived Experiences" in Sexuality & Culture
What does 'Pride' mean to you personally?
"Pride" has a multifaceted meaning to me personally. First of all, like many of LGBTQ+ people, I see my life as a constant struggle to reclaim pride as a gay man. Although it seems that LGBTQ+ people around the world have become more accepted than before, we still experience homophobia on an almost daily basis, often, in the form of microaggression. At times, I have to remind myself to hold my head up and be proud of who I am. This is even more relevant to me as a gay "Asian" man in the USA. Through my experience as a gay Japanese man in the country, I acquired an identity as a gay "Asian" man, as American society predominately seems to view me. As a gay "Asian" man, racial microaggression adds to my daily struggle. Additionally, Japanese society, as it stands now, seems to "tolerate" its LGBTQ+ members, as long as they stay quietly in their place on society's margin. This must change. I would like to contribute to help bring "pride" to the LGBTQ+ community in Japan. I believe that pride is achieved through not just participating in a niche subcultural venue, such as gay pride, but being accepted for who they are and celebrated as an integral part of Japanese society.
How have you and/or do you work directly to address the advancement of LGBTQ+ acceptance and equity?
I believe that the advancement of LGBTQ+ acceptance and equality in Japan can be facilitated through creating an open space and promoting communication among LGBTQ+ individuals and groups in and outside Japan. In this sense, I am trying to visualize the Japanese LGBTQ+ community as an integral part of the LGBTQ+ community all over the world, not as a separate isolated entity. Last year, I co-founded the Nihon LGBTQ+ Araiansu (Japan LGBTQ+ Alliance), a non-profit startup and online virtual community, as the "heart and home of Japanese LGBTQ+ community". Some of the main goals include fostering a welcoming environment where everyone is celebrated for who they are, empowering Japanese LGBTQ+ people to lead healthy, successful lives, as well as celebrating our diversity and advocating for social justice and equal opportunity. It offers Japanese LGBTQ+ communities a variety of comprehensive information concerning advocacy, health and wellness programs; arts, entertainment and cultural events; parenthood and family support services.
How is this addressed in your research/work?
This initiative is an outcome of my project on Japanese LGBT Diasporas. In the subsection of the last chapter, entitled, "Establishment of an LGBT-Support Group for Japanese Diasporas," I discussed participants' great desire for an establishment of a support group to address their needs including helping them foster a sense of community among expat-LGBTQ+ individuals from Japan. While in Japan, being afraid of familial and societal rejection, the great majority of them never revealed their sexual orientation or gender identity, thus without ever developing an openly LGBTQ+ identity. At the same time, when they left Japan, they have left most everything including their sense of belonging, in order to lead a life as an openly LGBTQ+ person overseas.
What are the short- and long-term goals of your work?
The short-term goals of my work include providing activists and policy makers with data concerning the intersectionality among sexuality, race relations and transpacific migration. As mentioned above, the area requires a rigorous scrutiny, as the East, certainly including Japan, still lags far behind the West on the issue of LGBTQ+ acceptance and equality, the transpacific migration has become more common than ever, and also, as we have witnessed with the COVID-19 pandemic, anti-Asian hate crimes is on the rise.
Some of the long-term goals include bringing marriage equality to Japan as a step forward to Japanese people's understanding of sexual diversity and equality. This could be helped, for example, by offering sex education in their school curriculum, as well as in adult education programs at community centers across the country. There is also a great need for adequate legal protection concerning the basic human rights of LGBTQ+ individuals and couples in Japan that could be helped greatly by enacting countermeasures at various levels of the nation's jurisdiction. Nevertheless, these changes will not take place over night. It may take years, if not decades.
Incidentally, the findings from this study are suggestive of some pressing reforms in UNHCR's (United Nations High Commissioner for Refugees) qualification, as well as procedural schemes. First and foremost, the screening through the applicants' nationality might require a rigorous review. Instead, a more inclusive policy may be adapted, taking migrants' socioeconomic, as well as cultural and identity factors into consideration, thus expanding the notion of an LGBT refugee.
What do you think is the most productive way that researchers can engage policy makers? What has your experience been with policy engagement?
As far as I am concerned, I am a teacher-scholar, not an activist, primarily. I think my contribution as a researcher is to plan, run and produce meaningful results with rigorous data. At the same time, when I plan my research project, I always spend a considerable amount of time contemplating what kinds of data are needed to demonstrate the conditions of LGBTQ+ individuals and couples. In fact, as I see it, for example, one of the major problems concerning the advancement of LGBTQ+ acceptance and equality in Japanese society has been the lack of information about them. Instead, the media caricature of flamboyant, often precarious, gay men remains as one of the very few sources of information about Japanese gay men for the great majority of Japanese people for a very long time.
What does public engagement look like in your field and how important do you think it is for researchers to make a societal impact with their work?
As a researcher, public engagement is one of my priorities. As I described above, as a researcher, I may not directly engage with policy makers, though it is my hope that my work can be used to fill the void when, for example, Japanese policy makers need some documentation to make changes concerning LGBTQ+ individuals and couples in Japan. I also hope this book, as well as some of my other publications, will be read by Japanese LGBTQ+ diasporas so that they at least understand that they are not alone in a foreign land and there are others who share their very similar experiences. It is my hope that my publications will be translated into Japanese and read among a wider audience in Japan. Japanese academic publishing seems a little complicated and hard to crack into unless you or your institution can sponsor your publication.
What progress would you like to see next towards addressing the advancement of LGBTQ+ acceptance and equity?
In Japan, I would like to see marriage equality. I believe that it will be a significant and necessary step for the acceptance of LGBTQ+ individuals and couples in Japanese society. Although there are not any anti-LGBTQ+ laws in Japan, such as sodomy laws, the basic human rights of LGBTQ+ individuals are not protected in Japan. I would like to return to Japan for a visit, with my husband of many years, knowing our committed union is both recognized and accepted.
In the USA, I would like to see a trend toward a more inclusive LGBTQ+ community. I do not necessarily agree with the overgeneralized notion of anti-Asian sentiments among gay white men, such as "No Fats, No Femmes, No Asians". I tend to believe that these stereotypes are primarily a media phenomenon. Yet, I look forward to seeing a more diverse, equal and inclusive LGBTQ+ community here, in Japan, as well as increasingly worldwide.
Other blogs you might find interesting in our 'Reflections on Pride' series:
About Masami Tamagawa
Masami Tamagawa, PhD, is Senior Teaching Professor at Skidmore College. Dr. Tamagawa teaches various courses on Japanese Studies, Gender Studies, and Asian Studies and has a scholarly interest in a wide range of topics in gender and sexuality. His recent publications include Japanese LGBT Diasporas (Palgrave Macmillan) and "Coming Out to Parents in Japan" in Sexuality & Culture. He is currently working on a research project concerning the impact of the COVID-19 pandemic on the LGBTQ+ community in Japan.