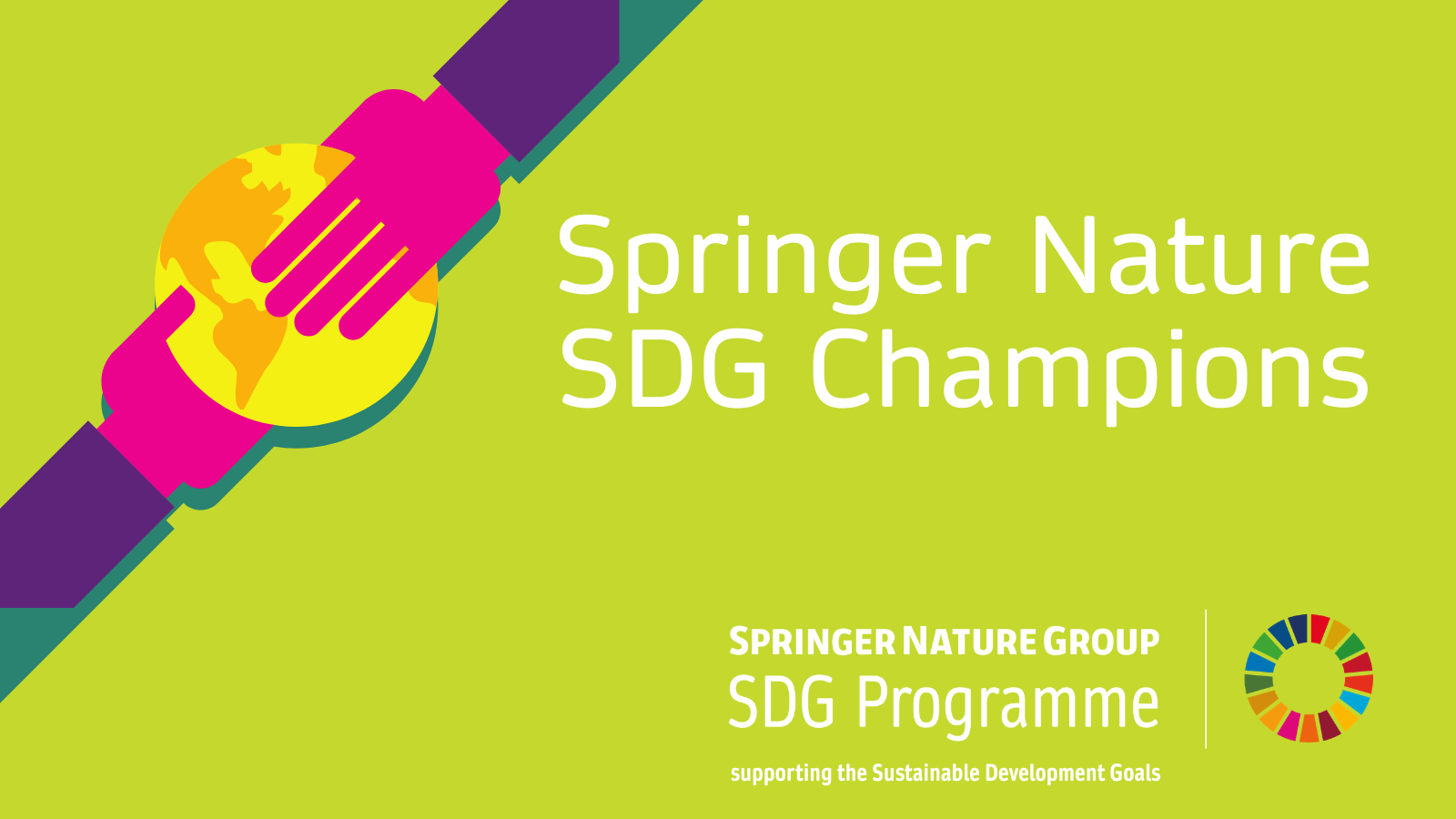 One of the most noteworthy highlights in the Springer Nature Group's 2020 Sustainable Business Report is that 2020 is the year that Springer Nature became carbon neutral. We are committed to continuing to work to reduce the wider environmental impact of our publishing and we want to highlight our employees' commitment to addressing the Sustainable Development Goals (SDGs) as well.
In this series we're sharing the thoughts, opinions, and contributions of Springer Nature staff who are members of our 'SDG Champions' network. In this week's profile we meet Adina Mois, Senior Manager in Researcher Insights and Analytics. Adina talks about the importance of SDG 5: Gender Equality and the work being done inside and outside Springer Nature to address the SDGs.
What is your role at Springer Nature?
I am a Senior Manager in the Researcher Insights and Analytics team.
Which SDG most resonates with you, personally?
SDG 5: Gender Equality hits closest to home. While we've made incredible progress in the last 200 years, we shouldn't let this distract us from the work that still needs to be done to address not just gender equality alone, but through the lens of intersectionality as well. Together with the rest of the SN Women: UK network we are working on making as much positive impact within our sphere of influence as we can.
How do you think a publisher like Springer Nature can make a difference to the Sustainable Development Goals?
We help researchers and activists communicate their knowledge and message. There's a lot of work involved in vetting research and without publishers like SN it would be more difficult to distinguish between useful and not-useful. It doesn't mean that we always get it right, but we get it right more often than most, which matters.
Tell us about someone from outside Springer Nature who inspires you by their work to address the world's largest challenges.
Only one?! I'll be cheeky and pick 3. One of our authors, The Secret Barrister, is doing an amazing job on social media in tackling the misinformation surrounding the UK justice system (SDG 16: Peace, Justice and Strong Institutions). Laura Bates, founder of Everyday Sexism, is equally inspiring and at times panic inducing with the stories that she brings to light ( SDG 5: Gender Equality ). But you can't move forward without strong institutions to support such efforts, lone voices only accomplish so much. The EU wins my vote consistently working towards all SDG goals.
About Adina Mois
Adina started working in scientific publishing in 2015 after moving to the UK. She moved to SN in 2017 and joined the Research Marketing team in 2019. In her spare time she enjoys knitting and baking, hobbies which she picked up long before the pandemic made them popular.
Other blogs you might find interesting: