Written by Jessica Monaghan, Head of Policy and Performance in Springer Nature's open access team
In 2020, Springer Nature will have been publishing open access (OA) articles for twenty years. We currently offer our authors immediate OA publication in more than 600 fully OA journals and 2,200 hybrid OA journals, as well as a growing portfolio of OA books and a number of other open research initiatives to help you make your work as open as possible. We strongly believe that doing so can advance and accelerate research, helping to address major challenges, such as the global sustainable development goals.
Springer Nature recently passed a new milestone in OA publishing, with more than 100,000 articles published as immediate OA in 2019. Reaching this milestone is significant; it means 1 in 3 articles published by Springer Nature last year was OA. We know from our own research and from wider studies that publishing OA has real benefits for authors - increased citations, higher numbers of downloads, and greater overall impact. So how do we help enable even more authors to publish OA?
One barrier for authors is lack of funding for OA publication charges. In 2019 we ran a survey with recently published authors to examine their funding sources. Our goals with this research were twofold: firstly to examine the range of sources our authors are using to pay OA article processing charges (APCs), and secondly to help inform how we work with research funders and institutions to develop new OA agreements. These kinds of agreements have already proven to be incredibly successful in enabling more authors to publish OA, by centralising funding and making it as easy as possible for authors to choose OA. We believe that there is a real opportunity to accelerate the transition to OA if the complex range of funding sources can be monitored, tracked and harnessed through centralised funding for OA or via publisher OA agreements.
How are authors currently paying for open access?
Our survey confirms that authors are using a wide range of funding sources. For both fully OA and hybrid OA journal authors, there was no dominant source of funding, with APCs covered by research funders, institutions, publisher agreements, and other sources (e.g. personal funds). Nearly half of respondents (47% of fully OA authors, 44% of hybrid OA authors) were combining two or more of these main sources of funding in order to cover their APC
What challenges does this complexity create?
From the survey, it's clear that a high number of APCs are being funded through sources that are harder for an institution or funder to monitor or track. These are funds that we refer to in a new whitepaper as APCs 'in the wild'.
More than a quarter of our surveyed authors (27%) used only 'wild' funding sources for their APC, and a further 50% combined an APC funding source 'in the wild' with funds from more easily monitored sources
The figure is even higher for fully OA authors surveyed: 29% used only APC funding sources 'in the wild', and 54% used a combination of 'wild' and more easily monitored APC funding sources
There is variation regionally: for example the UK had the lowest levels of APCs 'in the wild', with 50% of authors surveyed using funds 'in the wild', either alone (12.5%) or in combination with other funds (37.5%). This compares to 92% of fully OA authors in North America who were using APC funding sources 'in the wild', either alone (35%) or in combination with other funds (57%). These differences reflect the way different policies for OA have developed around the world. Where research funders and institutions have implemented OA policies that include access to dedicated OA funding, these funds are making it easier for authors to take up OA, and additionally easier for institutions and research funders to track this.
What does this tell us?
Our whitepaper includes feedback from a series of interviews with institutional administrators of OA, which confirm there are many challenges in monitoring and tracking APC payments. Ultimately if the complex sources of OA funding can be more easily monitored then these funds can be combined to make centralised OA funding available to authors. The availability of centralised funds, particularly where these are put towards OA agreements with publishers, reduces the administrative burden on individual authors to pay their APC, but additionally reduces the burden on institutions handling OA payments.
How can you find out what funding sources are available to you?
Since 2014, we have run a free open access funding support service that provides authors with feedback on what OA funding they may already be eligible for, or advice on how to apply for OA funding.
We also have a number of OA agreements in place which enable authors to publish OA with fees covered centrally. Find out more about these and check if you are eligible to publish under one of these agreements.
You can also contact us at OAfundingpolicy@springernature.com
Read the whitepaper 'APCs in the Wild': Exploring Funding Streams for an Accelerated Transition to Open Access to learn more.
About Jessica Monaghan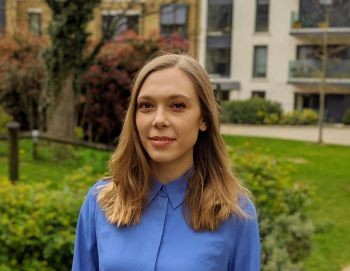 Jessica (Jess) Monaghan is Head of Policy and Performance in Springer Nature's open access team. She started working for the company in 2014 after completing a PhD in History, and is currently focused on developing Springer Nature's OA policies and strategy to help drive the transition to Open Research.