Openness and innovation have been at the heart of our business. We have been opening up research for more than 20 years – today, we publish the world's most significant OA portfolio, with around 600 fully OA journals and the option to publish OA in 2,200 hybrid journals.
Written by Jovial Toh, Marketing Manager, Outreach and Open Research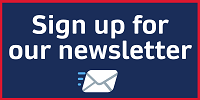 Across our portfolio, we publish robust and important research that supports the development of new areas of knowledge. We make ideas and information easier to find, read, share and reuse. Our goal is to help our authors increase the reach of their work by thinking beyond open access for an individual article, book or chapter, but on opening up all research, from preprints to data and code. We want to speed up the transition to OA, and have worked closely with funders, institutions and researchers to develop new ways that make it as easy as possible for our authors to choose OA. This includes 11 transformative agreements around the world.
In August, we will launch the second part of our agreement with Projekt DEAL in Germany which at the time of signing, was the largest agreement of its kind. Under the DEAL agreement, over 13,000 articles from more than 900 German institutions are expected to be published OA each year. Corresponding authors affiliated with these institutions are eligible to publish their articles OA without being invoiced by Springer Nature.
The agreement has included more than 2,000 hybrid journals across the Springer Nature portfolio since January 1st 2020, and from August 1st, the agreement includes more than 500 fully OA journals, including our BMC journals, Springer Open journals, and Nature Research journals such as Nature Communications and Scientific Reports.
These agreements help to make the administration of OA simpler for the institutions participating, and have been shown to radically boost author uptake of OA. In particular, they help to solve the problem that some academic disciplines lack OA funding; in transformative agreements, funding for article processing charges (APCs) is centralized, thereby allowing any researcher from the participating institution regardless of their academic discipline to publish OA with us. Interestingly, our UK case study shows a significant shift of corresponding authors publishing gold OA in disciplines that do not traditionally publish large numbers of gold OA articles. Between 2013 to 2017, Springer Nature gold OA publishing from the UK corresponding authors increased significantly in Mathematics, Humanities and Social Sciences. This demonstrated the impact that the UK transformative agreement has had on bringing about a transition to OA. In its first full year, the agreement saw in excess of 3,000 articles made OA, and UK publications made OA via the transformative agreement have continued to grow significantly, rising by over 20% in 2017.
In addition to transformative agreements, over 500 institutions are part of the Springer Nature's membership program. These institutions have partnered with us to help authors maximize their research funding by arranging fully-prepaid or discounted APCs for journals in the BMC and SpringerOpen portfolios. Authors who are not affiliated to a participating institution of the transformative agreements or the membership program, may take advantage of our free open access funding & support service to find out the OA funding they may already be eligible for, or seek advice on how to apply for OA funding.
Useful links:
Jovial Toh is a Marketing Manager in the Outreach & Open Research team. She is based in Singapore and is responsible for the marketing of open access agreements globally.