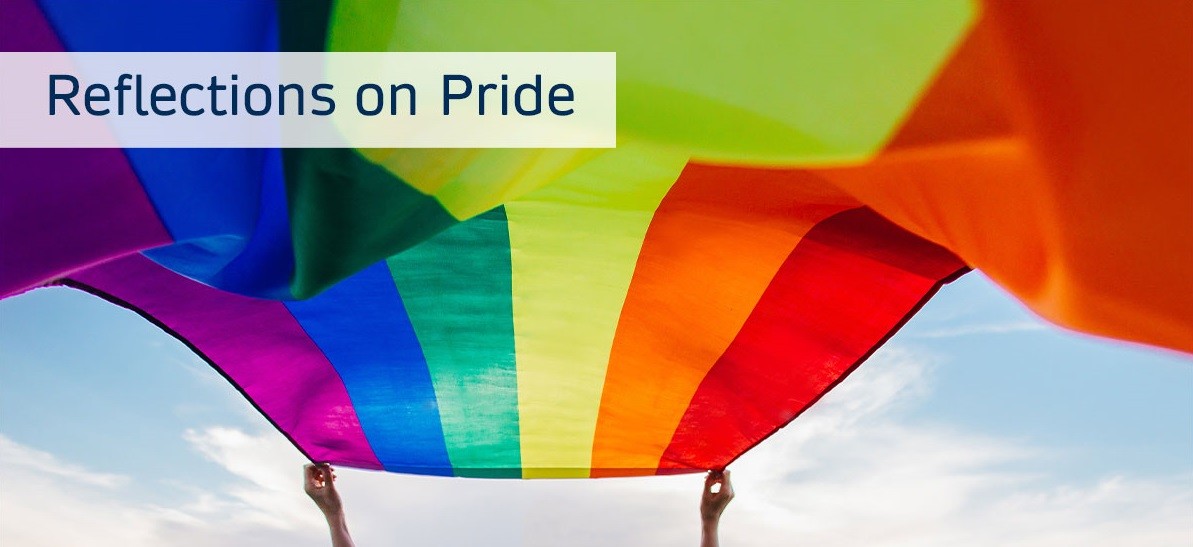 Springer Nature aims to help in the fight for equality and inclusion on multiple fronts, as evidenced by our Black Lives Matter portal and commitment to the Sustainable Development Goals, including SDG10: Reduced Inequalities and SDG5: Gender Equality. For Pride month we have reached out to some of our authors, editors, and researchers, asking them to reflect on the concept of 'Pride' and how they are helping in the ongoing fight for equity and inclusion, and how we, as a scholarly publisher, are contributing to these goals by publishing and distributing their research.
For Pride Month we spoke to Dr. Heather Panter, former American police detective, researcher and editor of the forthcoming book, Transgender People and Criminal Justice: Examining Issues in Victimology, Policing, Sentencing, and Prisons, co-edited with Angela Dwyer.
Please tell us about the nature of your work.
Currently I am a senior lecturer and the programme leader for Liverpool John Moore's University MSc in Policing and Criminal Investigation programme. Part of my job requires me to maintain and run our "Crime Scene Science Centre" where we have several mock crime scene rooms for our students to learn how to identify and use crime scene evidence in a criminal investigation. Additionally, from a research angle I conduct research on various policing topics. These include: LGBT+ experiences within policing, ways to improve minority representation within policing, ways to improve representation within various police assignments, police culture, and police occupational safety when working post-mortem cases.
What does 'Pride' mean to you personally?
As a masculine lesbian, PRIDE to me is about equality and honoring previous historical political movements for equality. Without PRIDE I would not have the liberties and the equality that I currently have. PRIDE is also a LGBT+ generational event in which youth can see older people like myself and realise they are not alone and they are lovingly accepted for who they are.
PRIDE is also an educational event so that the world does not forget about the fact that being LGBT+ is a death penalty across 13 countries with even more countries not having laws to protect employment, medical, and personal rights. Further, the world should never forget about LGBT+ genocides (both current and historic), force lobotomies, conversion therapy, and hate crime victimisations.
Personally, I remember my first PRIDE when I was younger and we had protestors yelling and throwing beer bottles at us. I have been spat on, refused medical treatment because my sexuality conflicted with medical practitioners personal beliefs, denied service in businesses, physically assaulted for being gay, and denied jobs because of my identity and my gender presentation in the past. While there have been improvements since then, globally we have a long way to go and us older LGBT+ people need to continue fighting so our youth do not have similar negative experiences.
How have you and/or do you work directly to address the advancement of LGBTQ+ acceptance and equity?
Previously I was a police officer in the US for 13 years, I specifically entered policing because the LGBT+ community needed representation and I thought by entering the ranks I could change negative LGBT+ bias held by some police. Over time I realised that solving bias required much more than just representation, policing needed research and guidance on how to improve. So, I entered into academia with hopes that the voice from someone who wore the uniform would be heard clearer than a traditional academic. And so far, that has been the case with my research on examining ways to improve LGBT+ police occupational experiences in the US and the UK. As such, I have personally served as a consultant to assist agencies on ways to improve LGBT+ inclusion.
How is this addressed in your research/work?
Previously I have written a book which explored transgender police experiences in the US and UK titled "Transgender Cops: The Intersection of Gender and Sexuality Expectations in Police Cultures". As I write for both the policing practitioner and for academics, the book has assisted with policy guidance for several agencies on ways to support transgender employees.
Currently I am editing and contributing to another book which specifically focuses on transgender vicitimsation and the criminal justice system with Palgrave. I am hoping that this book will take a more holistic approach for readers to better understand the specific challenges that transgender people must face within global criminal justice systems. Often within queer police studies our trans siblings are comparatively forgotten about as they face different obstacles and even further issues with vicitimsation.
What are the short- and long-term goals of your work?
Short-term, I am hoping to continue to assist police agencies with the recruitment, retention, and improvement of LGBT+ work rights. Long-term, I am hoping that my research and research output will no longer be needed…but unfortunately, I believe that will not occur within my life-time.
What do you think is the most productive way that researchers can engage policy makers? What has your experience been with policy engagement?
Academia often produces work that is unapproachable, too theoretically confusing, and lacks recommendations for reforms. Therefore, I believe that academics have an obligation to not just point out problem(s), but also propose solutions. Research, in my experience, is more impactful and productive when it has purpose. So, to improve policies you must make your work digestible for all audiences while working along side the police to make changes. This is why I think my role as an academic consultant is much more important than my role as an academic influencer.
What does public engagement look like in your field and how important do you think it is for researchers to make a societal impact with their work?
In my field, public engagement means working with the police while being a critical friend when policies and/or behaviours need reforms. Feedback from a critical friend is often more appreciated (especially within policing) instead of an academic who is just critical. You can publish millions of journal articles and books, but until you make your research and yourself approachable to policy makers and community members then your work has little power for change.
What progress would you like to see next towards addressing the advancement of LGBTQ+ acceptance and equity?
I would love for there to be no bias and for people to be held to standards based on character quality and not on appearance. I would love for it to not be a crime for just existing. On a smaller scale, I would love for people to stop asking "when did you know you were gay?", "why are you masculine?", "why do you cut your hair short?", etc. and for people to acknowledge that being LGBT+ is only a small portion of identity. Obviously, I would want there to be global acceptance and understanding across the world, but if we can just change one person's negative option towards LGBT+ people a day then we are making progress as advocates.
Other blogs you might find interesting in our 'Reflections on Pride' series:
About Heather Panter:
Dr. Heather Panter is a retired American police detective with 13+ years of law enforcement experience with local and federal police agencies. As an academic, her research involves the comparative cross-examination of policing within the United States and the United Kingdom in respect to officers' cognitive and social perceptions of LGBT+ identities.