This blog post has been cross-posted from the Times Higher Education blog
Hybrid journals play an important role in the transition to open access.
At this year's EuroScience Open Forum conference in Toulouse, EU Commissioner for Research, Science and Innovation, Carlos Moedas called for a new social contract between citizens, governments and science. Following announcement on Horizon Europe, he said that if "you receive public money, you must publish with open access. We cannot continue to allow people to publish where the only way to access the information is to buy it. One of the main rights of the taxpayer is access to the information". The European Commission's Open Access 'Tsar', Robert-Jan Smits has gone further, both at ESOF and in other forums, and identified hybrid journals as a reason for the slow transition to full open access publishing.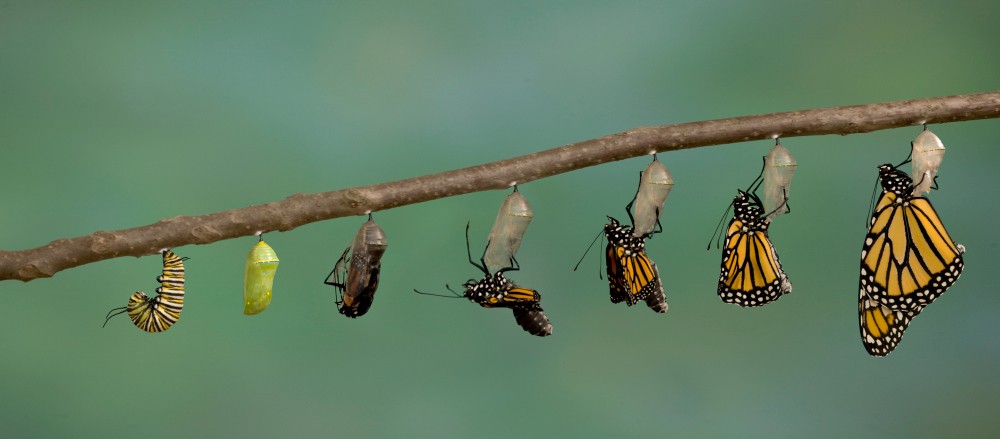 Why are hybrid journals problematic?
While we are still short on detail, it is clear that a warning shot across the bow of hybrid journals has been fired. However, to what extent are hybrid journals the bogeyman of OA that they are being portrayed? And if they are not responsible for the slow progress to full OA, what is?
I should declare my hand: I think hybrid journals are being unfairly targeted and believe they play an important role in helping us, publishers, funders and authors alike, transition to open access for the following three main reasons:
Author choice: They enable authors whose funders require them to publish open access to still publish in the journal of their choice. We know that authors are motivated first and foremost by their desire to be published in a relevant peer-reviewed journal with a strong reputation in their community. OA is rarely their first concern. Our regular author surveys (last year completed by over 70,000 authors from all disciplines and regions) have shown for many years that researchers' top four criteria when choosing where to submit their draft manuscript are a journal's reputation, its relevance, the quality of its peer-review, and its Impact Factor.

Funding: A recent report from Research Consulting on The Role of Hybrid Open Access in Extending Author Choice found gold OA uptake by authors is largely driven by, and reliant upon, the availability of funding for APCs. With an incredibly mixed picture internationally for OA funding, hybrid journals – with their stable income via the subscription model – mean that we have been able to support the take-up and growth of OA in this complex market in a sustainable way.

Impact of transition: Without this mixed model approach, the cost of facilitating OA options would be significantly greater as in order to support the global research community, we would need to create new OA journals to mirror our 1,900 subscription hybrid journals; we could not simply adapt all of these existing journals. The additional cost/time/risk/disruption for the whole research ecosystem as well as to publishers would be huge compared with the opportunity to make progress in a more sustainable way.
But I appreciate that this view needs to be backed up by evidence and this is why Springer Nature commissioned two reports to look into the impact of hybrid journals on open access; to inject some numbers into the debate.
Springer Nature commissioned two reports into the impact of hybrid journals on open access
The first report was a case study of the UK and followed on from our announcement last Autumn that 77% of Springer Nature UK corresponding authors were publishing their research with us via Gold OA. The report demonstrates that without the ability to offer authors the opportunity of publishing OA not just in our pure OA journals but across almost the whole Springer portfolio of nearly 2000 journals this number would have been closer to our global average of 30% (which, it is worth pointing out, is still substantially higher than the industry average of 14%). Breaking down that 77% further, 53% of gold OA articles with UK corresponding authors were published in our fully OA journals, while 47% were published via the gold OA route in our hybrid journals as of 2017, again demonstrating the critical role Hybrid journals are playing in the OA transition. This is because they 'square the circle' of enabling authors to publish OA yet maintaining author choice and academic independence by not having to dictate to researchers where they can publish.
"OA articles in hybrid journals receive high levels of citations, downloads and broader impact. In fact, they are actually more widely used than subscription articles in such journals."
The second report, based on a global analysis by Digital Science of over 70,000 articles, highlights that far from publishing OA in a hybrid journal being somehow a 'lesser' option, OA articles in hybrid journals receive high levels of citations, downloads and broader impact. In fact, they are actually more widely used than subscription articles in such journals. The analysis showed that OA articles in hybrid journals were downloaded on average 1.6 times more by users at academic institutions and four times more by users overall, compared to non-OA articles. In addition, OA articles attracted an average of 1.6 times more citations and 1.9 times more news mentions than non-OA articles. Now, the fact that they were published open access may not be the only reason for these numbers, for example the report did not evaluate the areas of research covered, but it is likely to be a significant factor. Again, this demonstrates that hybrid journals provide choice to authors while not compromising the reach and impact their work will have.
If hybrid journals are not responsible for the slow progress to full open access, what then is?
This leads me onto the final question: if hybrid journals are not responsible for the slow progress to full open access, what then is? To this, I have a clear answer – the lack of a joined up, global approach. Our UK case study (an approach mirrored in Sweden, the Netherlands and Austria where we have achieved similar if not better levels of OA penetration) shows what is possible when funders, government, authors and publishers work together. However, translating this to other countries and funders is incredibly difficult when there is such a disparity of approach. Should, for example, the EU mandate that authors receiving funds from EU funding bodies only publish in pure OA journals (removing their ability to publish in hybrid journals, a route which we know can speed the transition towards gold open access) one of two outcomes are likely. Either European-funded authors will have a reduced choice of journals in which to publish, or, as we have a responsibility to the wider, global research community, the level of APC will need to increase to cover the publishing costs for those researchers without APC funding. Neither of these outcomes is desirable.