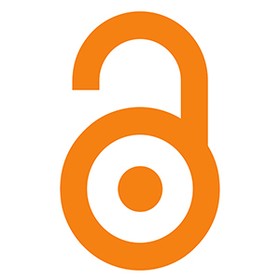 At Springer Nature we are proud of our long experience in open access (OA) publishing and our ongoing commitment to transitioning our entire journal portfolio to OA. This OA Week I have been reflecting that perhaps we have not been vocal enough on the reasons behind why this is important – why OA matters, and what being strong in this area enables us to deliver for our communities.
Taking a step back first though, it's worth remembering that OA is, in and of itself, not an end goal, but merely (albeit important) a means to the bigger goal of Open Research and Open Science. This is where our commitment stems from and why, at Springer Nature, we have a vision of an open research future where every element of the research process is instantly available, discoverable, usable, re-usable and widely shareable – from protocols through to data, from code to metrics, and of course to research results. Delivering this vision will speed up the advancement of science and academic research, facilitate increased collaboration and interdisciplinary research, and support an evidence-based approach to pursuing the UN's Sustainable Development Goals.
Returning to OA, though, this is a vital element in delivering this open vision, and where most of the current focus is – with the opening up of the research article. This is why, along with championing open data and data sharing, we have been leading and pioneering OA for nearly twenty years. We are proud to be the most comprehensive OA publisher in the world – not just by having published more articles immediately open at the point of publication than any other publisher, but by providing authors with the largest choice of journals across all academic disciplines in which to publish OA.
With this level of commitment to Open Research and experience of OA publishing, and as a mixed model publisher, society publisher and fully OA publisher, we understand the challenges facing a range of stakeholders. This is why we are trying to find solutions to these challenges that will not only help us in enabling OA, but in moving and helping others to do the same. Below are three examples of how we are doing this in action:
Helping to solve the problem that some academic disciplines lack OA funding via use of transformative deals
For a number of academic disciplines, such as Humanities & Social Sciences (HSS), the transition to OA is being hampered by a difference in how this research and the disciplines themselves are funded. This translates into a lack of available funds for article processing charges (APCs). Transformative deals solve this problem as with such deals the funding for APCs is centralised thereby allowing any researcher from the participating institution regardless of their academic discipline to publish with us OA. We were the first to sign such an agreement and now have more transformative deals in place than any other publisher, including an agreement in principle with Projekt DEAL of Germany which will deliver the largest OA deal in the world. Our experience shows that these deals are proven to speed up the transition to OA and 'flip' countries, as in countries where we have such deals we are seeing well in excess of 70% of authors publish OA with us.
Helping to solve the problem that the transition is not happening fast enough by proposing Transformative Journals as a new committed publisher path to OA
In a Plan S world, our proposal for transformative journals is designed to enable all journals in a publisher's portfolio to transition to full OA. By setting clear targets for OA growth, transparently reporting on OA metrics and pricing, and increased advocacy of the benefits of OA to stimulate author demand, all journals should be able to get on the road to OA. This is as opposed to the current situation where some have got stuck (such as hybrid journals), can't get started (such as highly selective journals), or become dependent on Green OA which, we believe is at best only a short term solution, and at worst counterproductive to the wider and more ambitious goal of Open Research. By continuing to allow for non-OA articles, such journals would also provide a publishing outlet for authors whose countries or funding bodies are not yet in a position to fund OA.
Helping to solve the problem of funding availability and repurposing budgets by developing new models, investing in data and research and providing practical services
We know that enabling OA is challenging, not least because of the different budgets and funding pools involved. For journals transitioning, the pooling of library funds is complex. For fully OA journals the sources of funding are diverse, and managing the funds and reporting can be burdensome on librarians and institutions. We're committed to sharing best practises and working with funders, libraries and researchers to better understand and connect funding sources for a more efficient and sustainable future. We've commissioned white papers to help all involved better understand how we can individually and collectively navigate the transition and share the underlying data. On a more day to day basis we are providing services such as our free open access support service to make it easier for our authors to discover and apply for funding to aid their use of OA options.
But as I said at the start of this blog, we should remember that OA is just one step on the path to Open Research; it is an enabler and therefore a crucial journey to make but we are also equally committed to bringing forth the benefits of Open Research for the wider benefits this will bring to the research community and the advancement of science in other ways as well.
Over the coming weeks, we will be sharing on this blog how Springer Nature is putting this commitment into practice – from our pioneering work to open up data and encourage best practice in data publishing, to making our content more openly accessible on and off campus, to supporting open code, standards and identifiers – and the wider benefits this brings to researchers, librarians and others in the research community.
We have a duty to our authors, to our communities and to all of society to communicate new understanding and findings as widely and as quickly as possible, especially in these days of deafening noise and fake news. OA research publishing is our most powerful means of doing this so let's collectively redouble our efforts to maximise its use and power for the benefit of all.