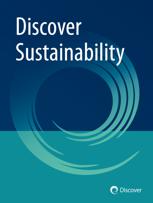 As the world faces the many challenges posed by climate change, it is important to seek alternatives to the current production of energy via fossil fuels. We need, in order words, to further develop the cause of sustainable energy. One of them means by doing so, is by increasing the production and use of renewable energy.
The use of renewable energy has many direct benefits to both the world´s climate and to society. As far as the world´s climate is concerned, the use of energy from renewable sources (e.g. sun, wind or water) leads to reductions in greenhouse gas emissions and hence tackling one of the most important drivers of the current climate crisis. Also, the diversification of energy supplies, with a reduced dependency on fossil fuel, means that the demand for renewable energy may increase, making many economic activities more sustainable, and often cheaper. In respect of the societal impacts of sustainable energy, it can be mentioned that a greater supply and demand for renewable energy may also lead to more employment, thanks to creation of jobs in new 'green' technologies. Current estimates suggest that the expansion of renewable energy in Europe has resulted in around 400.000 additional jobs.
The rapid developments in Europe are partly due to the efforts led by the European Union, which has set a target of 10% for the share of renewable energy (including liquid biofuels, hydrogen, biogas, electricity from renewable sources, etc.) used in transport among member States by the end of this year. This is expected to be achieved, and it has already been achieved in some countries, thanks to dedicated government efforts.
The European ambition of becoming the first climate-neutral continent in the world by the year 2050, is am ambition which is supported by the European Green Deal. This is a comprehensive set of measures, which may not only enable European citizens and businesses to benefit from the many opportunities offered by sustainable energy, but may also foster a green transition, and encourage energy citizenship.
But in order to yield the expected benefits, there are some important criteria for sustainable energy, especially in respect of electricity supply. In order to be truly sustainable, energy sources need to be compatible with human and environmental health. Also, their use can pose no risks to the users.
Since the costs of energy generation from renewable sources have been progressively reduced over the past 10 years, whereas costs with conventional electricity generation have increased, it is expected that sustainable energy production and use will become a growing trend. And it may do so without endangering the quality of the environment.
Biography: Walter Leal Filho

Professor Walter Leal Filho (BSc, PhD, DSc, DPhil, DL DEd) is the founding director of the European School of Sustainability Science and Research (ESSSR) and of the Inter-University Sustainable Development Research Programme (IUSDRP), holding professorial posts at the Hamburg University of Applied Science (Germany) and Manchester Metropolitan University (UK). He is the Editor-in-Chief of our new open access journal Discover Sustainability, publishing research from across all fields relevant to sustainability research.