Step by step
1. Prepare your submission
Before you start, make sure you're ready by going through the checklist and reading the common issues section. This means that you won't waste time having to make revisions to your submission, or risk a rejection.
If you need help, we have a range of author services designed help you present and promote your work. Our experts can help with English language issues, scientific assessment and editing, manuscript and figure formatting.
2. Write a cover letter
Your cover letter gives you the chance to sell your manuscript to the journal editor. It introduces your work and explains why it would be of interest to readers. Keep it focused and to a single page.
State the title of your manuscript and what prompted you to write it.
Explain briefly what research was undertaken and what the results show.
Describe why you think your work will be of interest to the journal's readers.
3. Go to the journal homepage
Select 'Submit manuscript'. From there you'll be directed to Snapp if your journal is using it. You will be asked to log in or register with your email if you don't already have an account.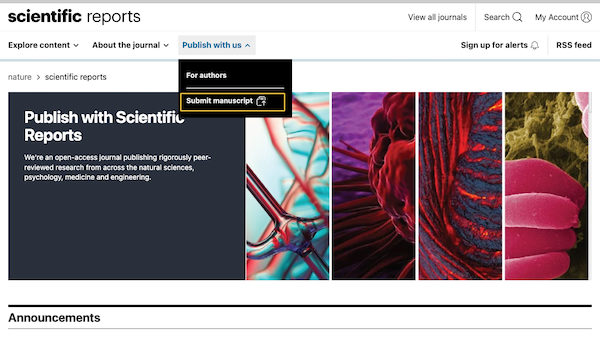 4. Upload your manuscript and cover letter
Depending on your area of research, your submission will either be a Word document with the image files embedded in place, or a set of Latex files. If you're working with Latex files, we'll compile a version for peer review.
5. Complete the form
We extract as much information as possible from your submission to pre-fill some form fields. You'll be asked for extra information including:
author details and affiliations
details of the corresponding author
declarations including competing interests and ethics statements