Step by step
1. Prepare your submission
Before you start, make sure you're ready by going through the checklist and reading the common issues section. This means that you won't waste time having to make revisions to your submission, or risk a rejection.
If you need help, we have a range of author services designed to help you present and promote your work. Our experts can help with English language issues, scientific assessment and editing, manuscript and figure formatting.
2. Write a cover letter
Your cover letter gives you the chance to sell your manuscript to the journal editor. It introduces your work and explains why it would be of interest to readers. Keep it focused and to a single page.
State the title of your manuscript and what prompted you to write it.
Explain briefly what research was undertaken and what the results show.
Describe why you think your work will be of interest to the journal's readers.
3. Go to the journal homepage
Select 'Submit manuscript'. From there you'll be directed to Snapp if your journal is using it. You will be asked to log in or register with your email if you don't already have an account.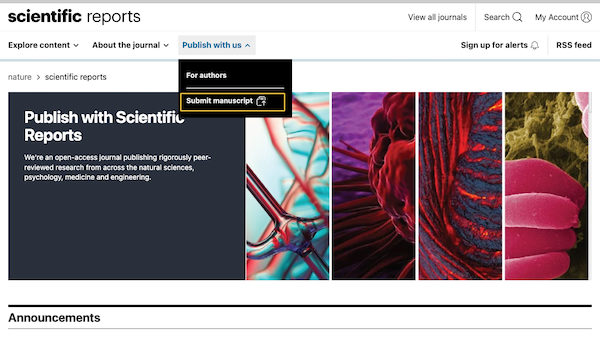 4. Upload your manuscript and cover letter
Depending on your area of research, your submission will either be a Word document with embedded image files, or a set of LaTeX files. If LaTeX files are submitted, our system automatically compiles them into a PDF for peer review. You will also be asked to upload your cover letter.
5. Complete the form
Key data, such as the title, abstract, and author details, are automatically extracted by the system. These details are used throughout the peer review and publication process. You'll be asked to confirm these details and provide extra information including:
author details and affiliations
details of the corresponding author
funding details
authorship statement
You will also be asked to agree to our policies and open access requirements, and disclose any competing interests, dual publication, or use of third-party material.
Finally, you can review the submission and revisit any previous stages to make changes. There is also the option to share your work as a preprint on Research Square.
Once you are ready to submit, select 'Submit Manuscript'.
6. Track your submission
On successful submission you will have access to a tracking tool where you can monitor the progress of the submission, perform additional actions, and get help if needed. This tool will also help you track all your submissions to journals on Snapp.