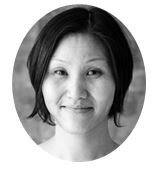 We asked May Chiao, Chief Editor of
Nature Astronomy,
to reflect on the two years since launch of the new journal, and the reasons for doing so. May also shares insights in to trends and growing research she's seeing from the community.
Have your reasons for launching the journal been realised?
Yes; we have published issues filled with astronomy, astrophysics and planetary science research. One of our key intentions was to successfully bring these communities together.
Nature Research receives thousands of astronomy papers a year. Upon Launch, Nature Astronomy set out to work with Nature and our sister titles to facilitate the transfer of papers between the journals, in order to best serve our respective communities. As a family of journals in the physical sciences, one of the exciting things we can do is collaborate to publish packages of papers. For example, we are about to publish the first results of the OSIRIS-REx Space Mission across four journals: Nature, Nature Astronomy, Nature Geoscience and Nature Communications.
As one of the only truly international astronomy journals, with offices worldwide, we are very keen to maximise the diversity of our content and our authors. We host debates on policy (for example, on naming conventions of exoplanets) that bring together astronomers and planetary scientists, including one I'm particularly proud of; our launch year Focus on Gender Equity – this highlighted the enduring lack of balance at all levels of research. Another great example is this series of Comments on astronomy as an agent for development and inclusion. This is hosted on our "grand challenges" portal - a cross-portfolio collaborative platform for research that helps address the UNs Sustainable Development Goals.
Were there any outcomes of launching that you hadn't anticipated?
We are very proud to be an official media partner of the IAU 100 — celebrating the centenary of the International Astronomical Union this year. In addition to covering some of the IAU events around the world, we have commissioned special articles on historically significant papers.
What are the emerging trends you've seen from the community, both in your own experiences and reflected in your submissions and publications?
Fast radio bursts (FBR) have really come into their own, with new telescopes such as CHIME in Canada and ASKAP in Australia. Late last year we published a Focus on this topic; and almost as many new FRB sources were reported in the ~12 weeks it took to write and edit the component articles as in the preceding 12 years. We look forward to more fast radio burst discoveries!
The number of known exoplanets is also increasing, with the TESS mission online and CHEOPS to come. We are getting more systematic about searches for new rocky planets, and have better tools for characterising their atmospheres. It's a very exciting time!
What are your key highlights from the last two years?
It's always fun to read about our papers in the main newspapers. Two very different stories come to mind, ranging from the silly – the detection of hydrogen sulfide in the atmosphere of Uranus - to the more significant and touching – 20 year-old data from the Galileo mission revealed that the spacecraft had actually flown through a water plume on Europa. This also happens to be one of my favourite papers from the last two years – never throw away your data!