Reviews journals. A vital library resource for students, faculty & researchers | 2nd April 2020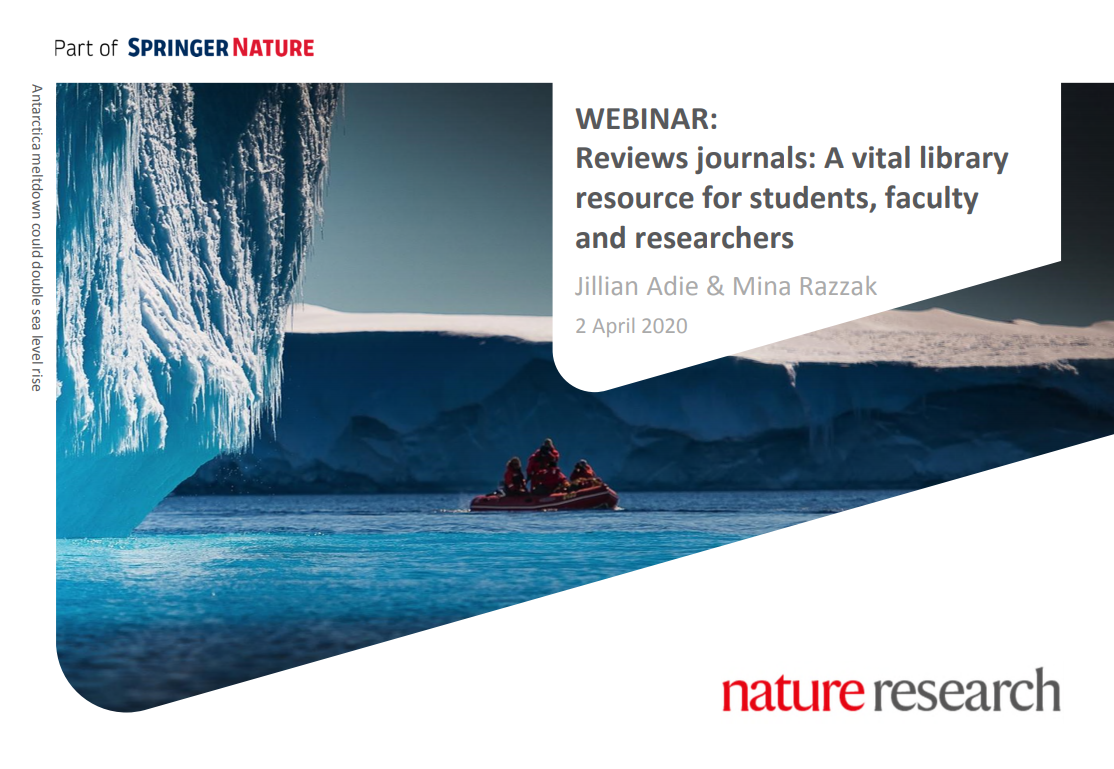 How do your users know where to publish best or read the most important and relevant content? Join ACRL, Choice, and Springer Nature for a lively webinar to hear about how the Reviews journals are a great teaching resource for faculty, and how they play an increasing role in collaborative approaches across scientific research from Dr. Jillian Adie and Dr. Mina Razzak.
The Nature Reviews journals are a unique resource and teaching tool and used by students and faculty members alike to help accelerate learning, and make original research more accessible.