Paul Roos is the Editorial Director for the Biomedical and Life Sciences eBooks program at Springer Nature. He joined the company in 1992 (at the time Kluwer Academic Publishers) as a publishing editor in Mathematics. He has a PhD in medical imaging.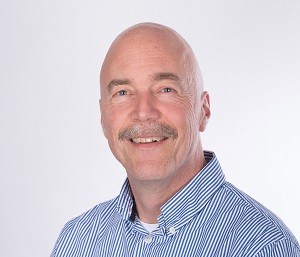 Our lives – and livelihoods – depend on the plants, animals, and microbes of this planet. The current extent and pace of environmental change however, threatens our very way of being. At this point, our only hope is decisive action – a movement that must be informed by research in disciplines dealing directly with life. Biomedical and Life Sciences provides just that.
Read the interview with Paul Roos, Editorial Director for Biomedical and Life Sciences eBooks below.
How has the Biomedical & Life Sciences book program developed in recent years?
We managed to grow the overall number of books included in the Biomedical and Life Sciences eBook package. Streamlining workflows has enabled us to be more timely and competitive in this respect. This has enabled us to pick up trends such as genome editing (CRISPR/Cas9) and fast developing topics such as for example epigenetics early. These, and other emerging topics are covered by numerous books in the package.
We have also increased the number of books on specialized topics and there is a stronger focus on applied sciences. We have added cutting-edge veterinary sciences titles to the portfolio, and are also focusing on sustainable development goals within agriculture, forestry, entomology and plant sciences.
What are the emerging research trends you're seeing in biomedical & life sciences today?
The emerging trends we have observed, and have been publishing books on, are RNA editing, gene/genome editing (CRISPR/Cas9), sustainability, gene therapy, genetic medicine, micro-fluidic technologies, microbiomes, biofilms, virology, new imaging techniques (nanoscopy), epigenetics/stem cell technologies, metabolic pathway engineering, sustainable agriculture and biodiversity.
What's unique about the Springer Nature Biomedical & Life Sciences eBook collection?
We're at the forefront of science; our books put cutting-edge research results (of fast developing fields) in context with existing knowledge and give readers an outlook on future developments.
In line with research and governmental funding, the main focus of the Biomedical & Life Sciences eBook collection is (human) health and all the relevant United Nations Sustainable Development Goals. The research reported is often supported by major organizations such as the United Nations, National Science Foundation, World Health Organization, National Institutes for Health and European Union, while the authors and editors are truly international and represent the top research institutes in the world.
With over 700 new titles publishing each year, this collection encompasses a diverse range of topics and specialisms all of which have the common goal of contributing to the health of life on earth.
How important is Open Access to this field of research and are you seeing an increase in OA books as result?
In biomedicine the focus on Open Access is related to journal publishing while in life sciences, and in particular in government funded research, we see an increased demand for publishing Open Access in book form. It is a service to our authors/editors.
The Biomedical & Life Sciences eBook Collection
With applications in areas such as medicine, agriculture, and biotechnology, this eBook collection covers research fields that are essential to maintaining and improving the quality of life on Earth. The Collection brings together up-to-date resources from trusted authors working around the world on topics as diverse as patterns of infectious transmission to processes responsible for the loss of biodiversity.
If you'd like more information about the Biomedical & Life Sciences Collection or a personalized quote for your institution, please contact us here.