Two new COUNTER reports are now available to download in your Library Admin area of SpringerLink, showing usage and denials of SpringerProtocols content.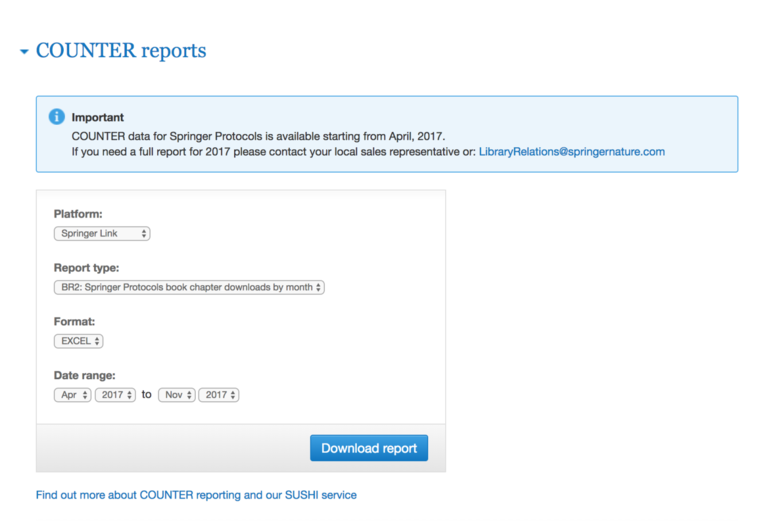 Improvement for Account Administration
The newly-released report formats provide an easier option for account administrators who wish to see usage of this content separately.
Usage for SpringerProtocols will continue to be reported in the standard book reports for customers that wish to see usage across all book titles.
New Reports
The two new reports - "BR2: Springer Protocols book chapter downloads by month" and "BR3: Springer Protocols book chapter denials by month" - show usage and denials on the SpringerLink platform only. A separate BR2 report remains available on springerprotocols.com to show usage via that platform.
Please note that data for the new reports are only available from April 2017 onwards. However, we can provide full 2017 reports on request.
Further Information
Please email LibraryRelations@springernature.com if you have any requests for full reports, or if you have questions about the new report formats.