Open access books event at Springer Nature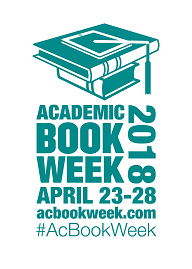 Explore open access books: an Academic Book Week event for authors and researchers, hosted by Springer Nature

Springer Nature held a free multidisciplinary event for researchers on 23 April to kick off Academic Book Week 2018, exploring how open access can help make the most out of research.

Topics included:
Why should academics publish an open access book?
How can authors track the impact of their book?
What is the future of open access book funding?
Author case studies showcasing OA book authors' experiences
Resources


· Check out the programme
· Read a blog summary of the event
· Watch recordings of the event
· Watch the Facebook Live stream: Part 1, Part 2
· Follow the conversation captured by Twitter Moments
· Download the presentation slides
Speakers


Hannah Hope
Open Research Coordinator
Wellcome Trust



Christina Brian
Editorial Director, Politics & International Studies
Palgrave Macmillan



Stephen Partridge
Editorial Director, Business, Economics & Finance
Palgrave Macmillan


Tim Britton
Managing Director
Open Research, Springer Nature


Ros Pyne
Head of Policy & Development
Open Research, Springer Nature


Martijn Roelandse
Head of Publishing Innovation
Springer Nature

General information about Academic Book Week.