The effects of COVID-19 on Libraries: changes to the library and looking ahead | 18th June 2020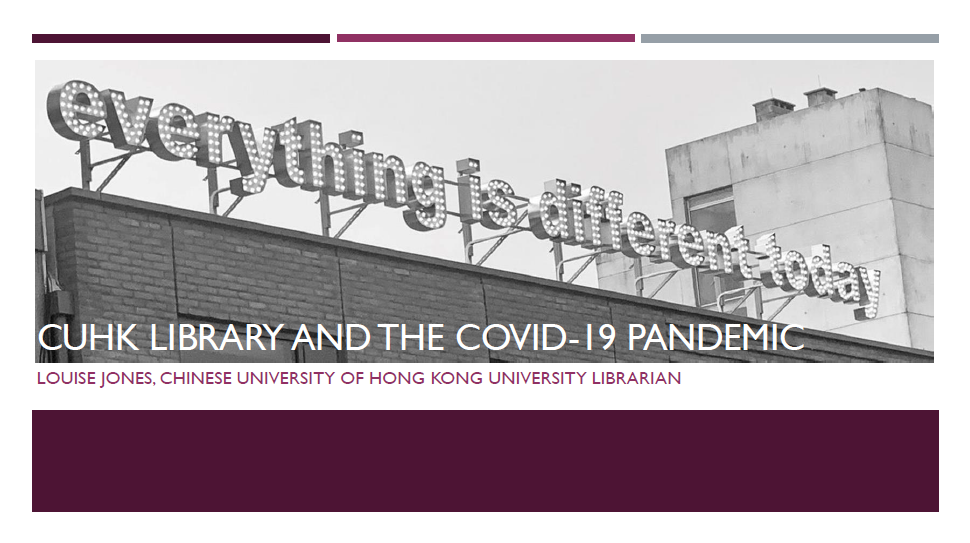 Worldwide, government authorities have implemented public safety measures to prevent the spread of the COVID-19 virus in their respective countries. Universities quickly responded and modified operations, services and procedures, which included University and Scientific Libraries quickly closing and moving to providing library services virtually.
This webinar recording with guest speaker, Mr. Yu Huang, E-resources Librarian and Head of Acquisitions and Collection Development at Shanghai University of Finance and Economics Library and Ms Louise Jones, University Librarian at the Chinese University of Hong Kong (CUHK) and member of Hong Kong's academic library consortium (JULAC), is intended to give you perspectives on the following questions: How have libraries and library staff been impacted? How has the library supported the University community with the aim of not interrupting teaching and maintaining its academic research activity through remote and virtual teaching and learning activities? How libraries are preparing and creating a reference guide for safely re-opening "new" libraries? Will the new University and Library system continue to rely on more virtual teaching and researching means or can they find a way to safely open their buildings?
Listen to the webinar recording below.