New developments in the industry - Director Pharmaceutical & Biotech Markets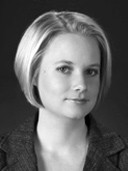 As the industry sees a shift in the way users search for content, librarians are in a unique position to influence the discovery process. The challenge facing librarians worldwide is to make the content procured, searchable and accessible. If you missed out on the insightful webinar titled, "How to Make Content Discoverable: Real World Examples and User Feedback" back in September.

Recently I attended the ECB17 in Krakow, Poland. Sessions covered the colors of biotech and presented front-line science that will form the basis for future commercial innovation.

It's no surprise that one of the opening plenaries centered on Genome engineering with CRISPR-Cas9, a topic that's been dominating the Most Read / Most Downloaded lists of top biotech journals, e.g. articles focused on CRISPR-Cas9 currently make up almost half of Nature Biotechnology's Top 10 most read articles.

Quest in developing an electronic nose

Other plenary highlights included an outstanding presentation by Prof. Tai Hyun Park, Seoul National University, who captivated his audience with his quest in developing an electronic nose. The bioelectronic nose works like the human nose, in that it detects the presence of smell molecules in real time. In fact, it utilizes lab-grown human olfactory receptors, combined with a carbon nanotube field-effect transistor. It can detect cancer, sniff out contamination in drinking water and could be used to detect drugs at airports. On the topic of nanotechnology, discover our new research solution Nano and how it supports pharma and bio applications of nanotechnology.

Delivering biomarker data to AdisInsight users
We are also introducing the Adis partnership with Amplion which delivers biomarker data to AdisInsight users. The use of biomarkers in basic and clinical research as well as in clinical practice is ever more widely applied and their presence as primary endpoints in clinical trials is now widely accepted. For the latest research applications, in diverse fields of the Grand Societal Challenges Health and The Ageing Population, from Rheumatology to Parkinson's Disease, please refer to Nature Biomarker research papers.

Digital Health Summit in New York
I'm attending the Digital Health Summit in New York where healthcare leaders are gathering to discuss how the sector has evolved and to discuss accelerating patient empowerment in health and wellness. I am looking forward to discussions on and projections for the future of healthcare, an industry that is continually presented with challenges. Conference season continues in November - if you are also at the AAPS Annual Conference in Denver, Colorado, I am looking forward to meeting you there. Please don't hesitate to contact me.
By Julia Stuthe | Director Pharmaceutical & Biotech Markets