Industry Spotlight: Internet of Things (IoT)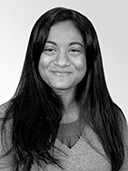 Rumela Mitra, IT & Software Industry Director
This is an exciting year to be the IT & Software (aka High Tech) Industry Director for Springer Nature. As we live through a massive manufacturing and technology shift, which has been aptly captioned the fourth industrial revolution by the World Economic Forum [related article from Nature Nanotechnology] we find that everyday R&D workflows have transformed for corporations, and our everyday life has changed. Post-merger, Springer Nature is perfectly poised to offer high tech, telecom and electronics corporations world leading scholarship balanced with cutting edge, pragmatic content across premier journals, book series, eBooks, and databases.
One of our primary objectives is to track key topics driving global innovation and revenue growth in industry through the high tech prism, and to that end we have been closely following developments in Digital Industry 4.0 fields that are interdisciplinary and often interdependent. Springer Nature offers strong titles for research topics such as: Intelligent Transportation, Machine Learning, Robotics, Artificial Intelligence, Wearables, Data Science, Privacy, Cybersecurity and the Internet of Things.
The fourth industrial revolution encompasses technologies that combine physical, digital and biological worlds. Industrial IoT at the workplace has led to highly intelligent connected systems that create a fully digital value chain. These new technologies will impact all industrial corridors, change society, revolutionize our expectations, and challenge our complacency about what it means to be human, as we learn to interact and create with machines in previously unimaginable ways to deliver faster results and improved outcomes. A few concrete examples of this IoT shift in application are exemplified by the high tech, software, hardware, telecom, semiconductor, electronics, automotive and digital health spaces.
Through 2020, consultancies such as Gartner and PwC have forecast that smart TVs, wearables, autonomous vehicles and other Internet-connected devices will drive rapid growth in the semiconductor industry across the entire value chain, due to high demand for software, services, sensors and chips. IoT semiconductor growth is expected from consumer, medical, automotive and other industries. Healthcare IoT technologies allow providers to access patient remote monitoring and health informatics that make population management more cost effective while also increasing the quality of care.
IoT in the telecommunications sector will play a pivotal role in next-gen developments including superfast wireless networks (4G LTE, LTE-A, and upcoming 5G). Superfast 5G mobile networks will be of utmost necessity in managing the exponential growth of IoT. In the automotive industry, connected cars, autonomous driving systems, artificial intelligence, cloud computing, and a host of other IoT technologies are driving huge changes for car manufacturers. A Springer Nature publication, Scientific American, published a recent article (June 23, 2016) discussing IoT applications on the nano scale, captioned "Internet of Nano Things or IoNT". In one such astounding invention, scientists have shrunk sensors from millimeters or microns, to the nanometer scale, small enough to circulate within living bodies and to mix directly with construction materials. IoNT could take medicine, energy efficiency and many other sectors to the next level.
Springer Nature has published foundational science, as well as ongoing cutting-edge developments in the IoT field consistently across many titles, including the imprints of Lecture Notes of Computer Science, Apress, Computer Science, and Nature. Take a moment to explore journals and ebooks available on Springer for R&D.