Pioneering innovation: Partnering with upcoming talent to spearhead new ideas - by Martijn Roelandse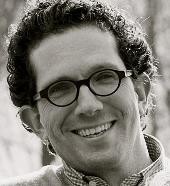 Springer Nature is committed to providing the best quality content through a range of innovative product and services for the research, education and professional communities. This is our vision and you can hold us to that. However, whilst advancing discovery, it is becoming more and more difficult to keep up with all the latest innovations on the web. New tools and services are developed continuously by startups and can cover any part of our business; publishing workflow, author services, or content discovery.
Just to get an idea, have a look at this list of over 600 startups which is maintained by the 101 Innovations in Scholarly Communication project from Utrecht University Library.
Platform for corporates to connect with upcoming startup talent
It is therefore that Springer Nature set out to reach out to these startups to discover new collaborations through our partnership with Launchpad Meetups, an event format set up by StartupAmsterdam and The Next Web in 2015. Both are at the center of the European startup and tech ecosystem, providing a platform for corporates like us to connect with upcoming startup talent. By pitching ideas against a current innovation challenge, startups are given the opportunity to achieve the goals they always dreamed of.
Matchmaking between content and reader
In our first Launchpad Meetup we focused on how we could optimize the matchmaking between content and reader. We had 4 startups pitching and we are now in advanced discussion with one of them. Encouraged with the success of the first one, we have now setup a second Launchpad Meetup, which will take place on September 27th in Berlin and focuses on tools & innovations to better assist authors and editors.

More information
If you're an innovator and want to take part in this Launchpad Meetup with Springer Nature then, click for more information. Click for general information about Launchpad Meetups.