Virginia Polytechnic Institute and State University (Virginia Tech) is a comprehensive research university founded as a Land Grant institution in 1872. There are over 280 undergraduate and graduate degree programs and the main campus is in Blacksburg, Virginia. With an FTE enrollment of over 34,000 students, it is the largest public university in the Commonwealth of Virginia.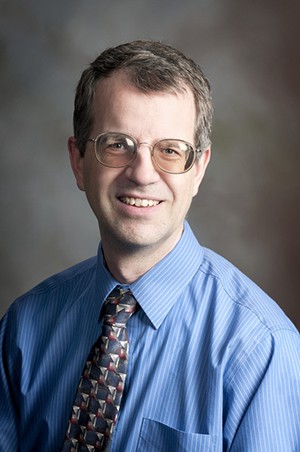 Edward Lener is Associate Director for Collection Management and College Librarian for the Sciences in the University Libraries at Virginia Tech. He joined Virginia Tech as a Science Reference Librarian in 1992 and has been in his current position since 2008. In this role, he oversees monographic collection development, coordinates the efforts of about 20 subject selectors and serves as a liaison to several departments in the College of Science. He also represents Virginia Tech at the state level, as a member of the VIVA Collections Committee. In addition, Edward leads the annual Library Vendor Week event and plays an important role in Virginia Tech's Authors Day. As part of our series of interviews with librarians about the role Springer Nature's eBook Collection plays at their universities, we asked Edward about Virginia Tech's transition from print to online content, how his department successfully promoted the eBook collection and how students, researchers and academics have responded to it.
Which were the first subject collections you purchased from Springer Nature?
By the early 2000s our library had made good progress migrating from print to electronic journals. We had already moved to e-only in many cases, with the resulting improvements in access to journal content. The eBook options available at this time, however, seemed to vary widely as publishers and content providers sought to understand this newly emerging market. At our university there had been relatively little resistance to the move to eJournals. This was likely due to the ease-of-use of this format, with content available as standard PDF files that didn't expire or require any special software or viewers for faculty and students to use.
Springer's collection was our first major foray into eBooks and we embraced it in a big way, purchasing all 13 available subject collections at the end of 2008. At the same time, we also all acquired the Springer English Language eBook collections from 2005 to 2008. Together these collections represented approximately 20,000 titles available with perpetual access. This gave us the advantage of a critical mass of high-quality eBook content as our library sought to promote broader acceptance of the transition to electronic format for longer-form works.
What was your initial impression of take-up and usage of in the first two years after purchase?
Usage of these materials was strong right out of the gate. In fact, we observed significant usage occurring even before we got the full set of records loaded into our online catalog or made any official announcements! The 2005 to 2009 Springer eBook collections were heavily STEM-based, which represented a good fit for our university programmatically. We also found that users in those disciplines seemed more open to adapting to eBooks as part their research and studies. Based on our positive experience and high usage, we went on to renew the collection for 2010 and have continued to do so every year since. In 2016 we also purchased the Springer Book Archive to add historical coverage to the collection.
How did you promote the Springer Nature eBook collection? Were there any activities that worked better than others?
While there was some limited marketing of Springer's eBooks after the initial purchase, subsequent outreach for these titles formed part of broader efforts to promote the availability and advantages of electronic resources. The fact that the newly available Springer eBooks could be used with minimal training or assistance on the part of the library made them a prime example to highlight whenever the topic of eBooks arose. By 2012, the University Libraries had negotiated eBook deals with several other providers and had adopted an ePreferred policy for new acquisitions.
With the advent and widespread adoption of discovery systems, our library made the decision in 2013 to stop adding most eBook records to our online catalog and load them instead into our discovery system. For a time, this caused confusion with some users about which titles were available to them, but we've since taken steps to minimize this by highlighting the discovery system prominently on our website, while moving the catalog to a secondary position.
Have you been surprised by the uptake and usage of the collection?
We've been surprised to see older materials getting continued usage. It has been over ten years since we made our first set of Springer eBook purchases and many of those titles are still being regularly used today. This means that we're continuing to get more value from these purchases over time.
The Springer Nature MyCopy option is a feature not widely available elsewhere and the ability of students to acquire hard copies for a modest printing cost is something I would have expected more people to utilize.
You can see more information on the usage stats by downloading Taking the Long View: A Case Study of E-Book Usage at a Comprehensive Research University.
How have you proved value of the collection to the management board?
Our library management has made the transition to electronic formats a priority. The question, of course, is how best to implement that policy. Within broad subject collections, there will always be some titles that get used more heavily than others. In fact, some may never get used at all. This can be just as true with print books on the library shelf. Purchasing eBook collections can provide a cost-effective way of acquiring new titles to support our users and the detailed usage data Springer Nature provides helps us build a case for continuing to acquire these materials.
How do you feel end users have benefited from the implementation?
End users benefit from high-quality content and a platform that is easy-to-use. The addition of whole book downloads now provides users with the option to download one or more chapters or the entire book as needed. Acquiring large sets of eBook content means we have titles available as research interests change or new faculty are hired. So as the university grows and evolves, the content it relies on grows with it.