A letter from the Editor: Cristina M. Brian
Christina M Brian is Publisher for International Political Economy and heads up the global Politics and International Studies team. She welcomes authored monographs, edited volumes, Handbooks and Palgrave Pivots in International Political Economy and Development Studies, and manages the flagship IPE series which Palgrave has published for more than 30 years. Christina joined Palgrave in 2010 and previously developed a bilingual academic research programme at Springer Science Business Media.
Dear Authors and Readers,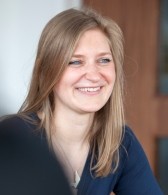 2017 has been a year of political, social and economic change across the globe. At Palgrave Macmillan we strive to provide a balanced and global approach to politics, international relations and development as well as policy to make sense of it all! This would not be possible without our talented authors, insightful series editors, diligent peer reviewers and dedicated staff in our London, New York, Singapore, Shanghai and New Delhi offices. Our extended global team allowed for a busy schedule of international conferences, author workshops and campus visits, now also including Asia, Australia and New Zealand. We have loved being part of the academic community in this way and were inspired by an abundance of ideas and projects.
It is a difficult task to choose from the many highlights of the 2017 programme, but let me note a few books which have made us proud:
We were delighted to publish a number of our new books in Open Access, including Disability, Health and Human Development by Sophie Mitra; Rising Powers and Peacebuilding: Breaking the Mold, edited by Chuck Call; and Public Brainpower: Civil Society and Natural Resource Management, edited by Indra Overland (with 4 chapters in Open Access!)
European Citizenship after Brexit by Patricia Mindus is one of the first studies to consider the consequences of Brexit on the regulation of nationality and migration. The New Roberts Court, Donald Trump, and Our Failing Constitution by Stephen Feldman examines the political implications of the appointment of a new Supreme Court Justice after the death of Justice Antonin Scalia. Foucault and the Modern International, edited by Philippe Bonditti, Didier Bigo, and Frédéric Gros engages with Foucault's significant impact on the discipline to date and shifting notions of the international. The Coming Crisis, edited by Colin Hay and Tom Hunt, provides a timely warning of the dangers still present after the global financial crisis and the Eurozone crisis it spawned. Avoiding War, Making Peace by Ned Lebow boasts decades' long research on conflict management and resolution, written by 'one of the greatest IR scholars of the last half century' (Jacques Hymans).
And finally, continuing to revive classics in the field, we published a new edition of The Art and Craft of Policy Analysis by Aaron Wildavsky, with a new introduction by B. Guy Peters.
Thank you for writing, reading and publishing with Palgrave Macmillan!
Yours,
Christina M Brian
Editorial Director