From Lab to Library – a nanoscientist's hunt for research content | 17th June 2020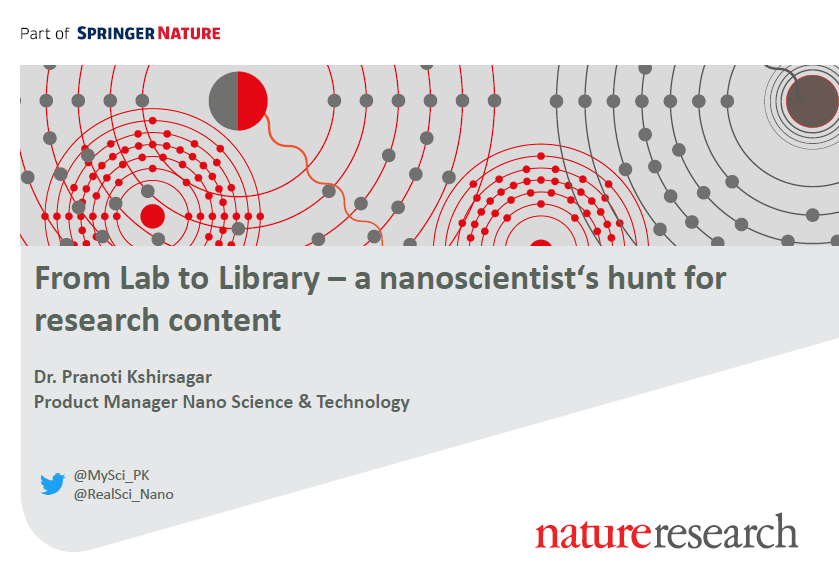 Literature review is an integral part of scientific advancement and hence a researcher spends a significant amount of time hunting for the 'right' literature. This 'hunt' has become adventurous, especially in the nanoscience & technology owing to the popularity of the field. Technology transfer, from lab bench to the market shelf, is also a growing trend in nanoscience which adds a new facet where patents, in addition to the scientific articles, are now part of the data pool.
In this webinar recording, Pranoti Kshirsagar, Product Manager Nanoscience & Technology, our in-house Product Expert and former nanoscientist with experience working in 11 different labs across 2 continents, provides a glimpse into a nanoscientist's journey from lab to the library in search of the 'right' literature and how this journey can be made more comfortable and efficient in order to advance the institute's research output.
Listen to the webinar recording below.