Open Access Week 2021 is here, bringing with it a focus on ensuring awareness and uptake of OA around the world. The theme for 2021 is: "It Matters How We Open Knowledge: Building Structural Equity".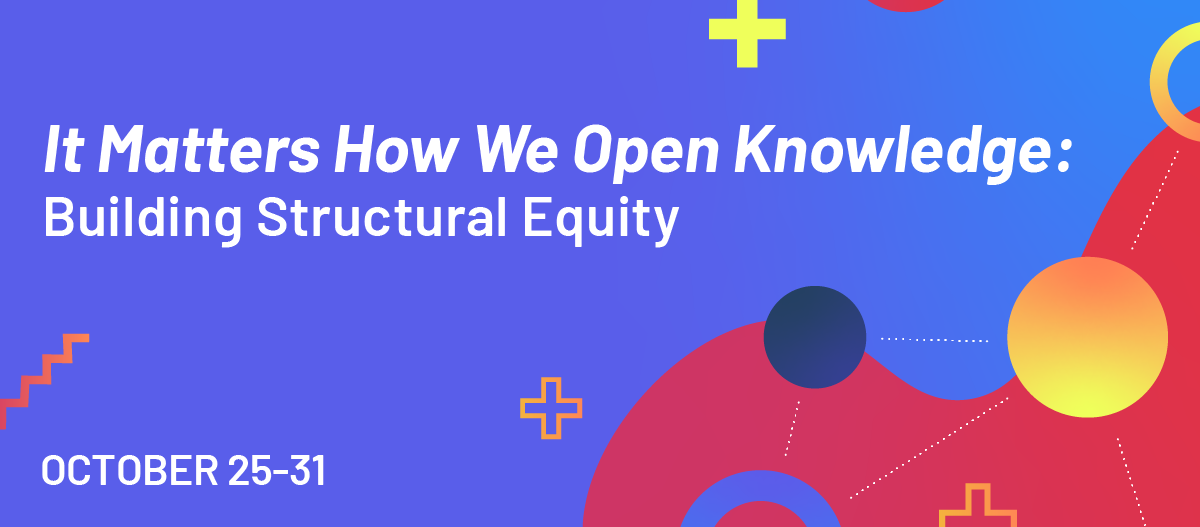 OA is a core part of Springer Nature's vision of an open science future. In 2020, 35%* of our research and review articles were published OA. Springer Nature's Transformative Agreements (TAs) are playing a critical part in helping to achieve equitable OA, both by making more articles available Gold OA immediately on publication, and by breaking down barriers that may exist at the institutional level, such as discipline-level funding, to make OA available to more eligible researchers.
Transformative Agreements
Since the first TA was signed in 2014, Springer Nature has established 14 national TAs around the world. Thanks to these agreements, researchers affiliated with a participating institution can publish their article OA with fees covered, regardless of discipline, access to funding, or career stage. As a result, TAs are driving fundamental changes in the way authors are publishing their research, and they have given a radical boost to author uptake of OA.
Increasing equity
While globally OA article growth continues to be strong overall, there is a pronounced difference between countries that have TAs, and those countries that don't. 35% of all Springer Nature research and review articles were OA in 2020, up from 31% in 2019, but that growth is not evenly spread. Countries with TAs in place for a year or more by the end of 2020 had an OA uptake of at least 73%, while countries without TAs only had 29% of articles published as OA. Most of this growth, accounting for 43 of the 73%, was the publication of OA articles in hybrid journals.
TAs have also lifted OA uptake in research areas with less OA funding. For example, OA articles in the Humanities and Social Sciences increased to 24% in 2020, up 4% from 2019, mainly promoted by higher OA uptakes in hybrid journals through TAs.
The lift given to the proportion of OA at a country-level through a TA can be clearly seen in the case of Germany. 2020 was the year Projekt DEAL's agreement with Springer Nature went live, and the rapid rise in the proportion of OA articles from just two years earlier is clear to see. The proportion of German papers in hybrid journals that were published OA leapt from 9% to 83% in the Humanities and Social Sciences, from 11% to 81% in Mathematics, Physical and Applied Sciences, and from 12% to 78% in Medicine and Life Sciences. These three research areas represent 95% of total articles in hybrid journals.
Even in countries where TAs have been in place for a number of years, there continues to be evidence of growth in the proportion of papers that are published as OA across different disciplines. The first TAs went live for Sweden and the UK in 2016, and yet between 2018 and 2020 they have continued to see a general rise from a high baseline. The proportion of Swedish papers in hybrid journals that were published as OA rose from 89% to 93% in the Humanities and Social Sciences, from 91% to 94% in Mathematics, Physical and Applied Sciences, and from 84% to 87% in Medicine and Life Sciences.
Similarly, the proportion of UK papers in hybrid journals that were published OA rose from 70% to 73% in the Humanities and Social Sciences, and from 75% to 79% in Mathematics, Physical and Applied Sciences.
Greater impact
Just as important from a researcher's perspective, TAs aren't just making research open, they are helping to ensure that the research is being read and making an impact. Research shows that on average articles published Gold OA achieve greater reach and impact, compared to non-OA. Gold OA articles receive on average 1.64 times higher citations, 6.02 times more downloads and 4.91 times as high an Altmetric Attention Score compared to non-OA articles published in hybrid journals.

Greater equity in OA means greater equity in impact, which can have real consequences for career progression.
Exploring further
Springer Nature is committed to speeding up the transition to OA, and making sure that it is done in a way that is as simple and equitable as possible. TAs are an important part of that, and can be seen to have had a real impact on the growth of OA across different countries and different disciplines. By combining subscription and publication costs, our TAs are also helping to make the administration of OA simpler for the libraries and research offices of participating institutions.
For additional open access information and ways librarians can support researchers with OA publishing, read our guide HERE, or hop on over to the Open Voices page for personal stories from Springer Nature authors on their experience publishing OA.
*This percentage refers to research and review articles published OA in Springer Nature hybrid journals (excluding Nature subscription journals).