Issue III, 2016
Springer Spotlight: Gail Fraser
Each issue The Library Life sits down with a unique librarian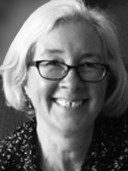 and spotlights them on what's shaping librarianship and new innovations at their library. In this issue Mitch Moulton, Account Development Specialist spoke with Gail Fraser, Manager of eResources Access and Maintenance at the Dalhousie University Libraries.
Our questions
Q: Tell us about your current role as Manager, eResources Access and Maintenance at the Dalhousie University Libraries.
A: The dramatic growth of electronic resources has allowed
our libraries to offer increased access to ebooks and ejournals across all subject areas, whenever and wherever our users need them. It has been exciting to build a Unit from the ground up to deal with this large portion of our collections.
Until a few years ago our Technical Services departments followed the traditional model of having Cataloguing, Serials and Acquisitions Units in each library. After an Operational Review in 2012, the Dalhousie Libraries decided that, in order to improve service to our users, we would create an eResources Unit. As in many academic libraries, the majority of staff time in Technical Services (which we renamed "Resources") was spent on print resources, though the majority of our budget and current subscriptions were for titles accessed electronically.
The creation of a dedicated Unit has meant a more co-ordinated response to access problems and eResource maintenance. It also ensures consistent staff training for core competencies and adherence to standards and policies. This is achieved through cross-training a number of existing staff and all new hires to work in Circulation, Document Delivery, Resources and Digital Initiatives and to spend a portion of their time in each department. Since the Unit operates system-wide I know what projects and problems need attention and who is available to do the work.
(Photo: Killam Memorial Library, by Nick Pearce, Dalhousie Communications)
Q. In your opinion, what are 1-2 issues impacting Canadian academic libraries that there should be more awareness of?
A: The US dollar exchange rate is currently having an undeniable effect on Canadian academic libraries. For example, in mid-January 2016 an invoice for $28,000 USD would cost $40,000 to pay in Canadian dollars. This affects the decisions we have to make when purchasing library materials.
Another current issue in Canadian academic libraries is the decision in 2015 by the Tri-Agency (the Canadian Institutes of Health Research (CIHR), Natural Sciences and Engineering Research Council of Canada (NSERC) and Social Sciences and Humanities Research Council (SSHRC)) that government-funded research be made freely available soon after publication. This decision has prompted universities and libraries to ensure supports are in place to have researchers' articles submitted to either an Open Access Institutional Repository (IR) or to a journal which allows Open Access within 12 months. DALSPACE, our IR, which collects, distributes and archives material produced by the Dalhousie community, is an initiative of the Dalhousie Libraries.
Other than that, we face many of the same issues as other academic libraries, including promoting library services, and managing users' expectations of instant access to all materials.
Q: After several years as Manager, eResources Access and Maintenance, what continues to surprise you about the development of eResources?
A: After the length of time ebooks have been available, they continue to surprise me with their still-evolving access and acquisition models.
By and large, ejournals are available to an unlimited number of users, in PDF format, with access by IP address recognition. Ejournal issues are published concurrently, or before, print. They are indexed extensively, and our link resolvers make access to full-text seamless to the user. Meaningful use statistics are easily available.
In contrast, and with notable exceptions (of which SpringerLink is one), many ebooks have these unfavourable access issues: they are still only available in a restrictive, non-concurrent user access model; some models restrict the number of loans; new books that students and libraries need are not available electronically or are only available for individuals to purchase; they are not available until after their print counterparts have been on the shelf for months; they cannot be viewed in PDF format (making them difficult for researchers to use and cite); viewing, printing and saving are often restricted; and they may require a specific ebook reader app and will not work with others.
More than a decade ago, when predictions were made that the print book was dying and we would all be reading ebooks by now, I expected that access and acquisition would be more standardized by now. I think we still have a long way to go with developing the realm of ebooks .
Q: If Publishers and Libraries could change roles for a day, what do you think we could learn most from each other?
A: Publishers would learn that:
-Libraries know their users and want to provide them with the most relevant, useful services and materials we can.
-Library users love to access material electronically across all subject areas and wish more of the materials they require were available as ebooks with fewer frustrating restrictions.
-Library users increasingly access electronic resources on mobile phones and devices so it is vitally important that publishers' websites and products work well on these devices.
Libraries would learn that:
-Publishers have a business model that keeps them competitive. They cannot just maintain the status quo but, like universities and their aging infrastructure, publishers must invest in the future in order to succeed.
-Issues publishers have to deal with include quickly changing technology, new formats, changing access models and cyber-security.
-Publishers understand the importance of Return on Investment (ROI) to libraries and their administration. It is also in publishers' best interests to show that material is being accessed and used; therefore they want to help libraries promote their eResources in order to improve visibility and use.
Libraries and Publishers would both learn that we are all part of an interconnected system and that we can accomplish more by working together than we can as adversaries.
Q: With 2016 newly upon us, what's ahead this year for you and your library?
A: Although I manage staff across the Dalhousie Libraries,
my home library is the W.K. Kellogg Health Sciences Library. In December 2015 the Kellogg Library Learning Commons moved out of its former location into Dalhousie's newest edifice, the Collaborative Health Education Building, or CHEB (photo below). The goal of the CHEB is to provide an interdisciplinary learning facility at Dalhousie University where our students in Dentistry, the Health Professions and Medicine can participate in a new model of learning and training together as teams, in much the same way that they will be working once they graduate. The Learning Commons is a bright, new, clean space on the second floor of the CHEB, offering access to almost 100 computers, bookable group study rooms, silent study rooms and more. We are very proud of this new portion of the library!
The Dalhousie University Libraries are also pleased to be hosting the 37th annual IATUL (International Association of University Libraries) Conference in June 2016. The theme of the conference is "Library Leadership in a Sea of Change."
(Photo: Collaborative Health Education Building, by Nick Pearce, Dalhousie Communications)
Notes from the Field
Talking Text & Data Mining at Lesley University Library
By: Robert Boissy, Director of Institutional Marketing and Account Development
On Wednesday November 18,
2015 Bob Boissy was joined by librarians Jen Ferguson, Amanda Rust and Janet Morrow of Northeastern University to discuss the topic of support for text and data mining projects before an audience of 70 members of the Association of College and Research Libraries (ACRL). The event took place at Sherrill Library on the Brattle campus of Lesley University in historic Cambridge, Massachusetts. The presentation, entitled "Text Mining Support: Are We There Yet?" lead off the day of programming put together by the Collection Development Interest Group and Electronic Resources Management Interest Group of the very active New England Chapter of the ACRL.
Read more
The text mining topic was raised initially by the staff at
Northeastern University after experiencing the need for library support of such research first hand. Both students and faculty at Northeastern recently brought in library support when their independent attempts to gather large amounts of raw research content from various online databases backfired on them. Once the librarians got involved to negotiate access with vendors, the projects proceeded without further incident. This experience raised the general topic of the state of text mining support within the whole scholarly communication environment, including among publishers, database providers, librarians, and other stakeholders.
The positive Springer position on text mining presented by Bob is pretty well outlined on this page but through conversations with several Springer staff, it was also learned that Springer policy has a bit less to do with the downloading of content for the purposes of the text processing or mining that researchers require, and a bit more to do with the eventual presentation of research results, and the need to keep to scholarly and not commercial outputs. Also presented was supportive documentation on the topic from The STM Association, the Copyright Clearance Center, and services offered by CrossRef.
Jen, Amanda and Janet from the Northeastern staff worked with the audience to garner their views on what kinds of library support services should be offered for TDM projects and what sorts of library staff should be involved. The answers ranged in many directions, and included the need for legal and copyright expertise, support for licensing terms from collection development staff, and advice from technical staff on downloading and storage. The consensus was that most academic librarians saw TDM projects on their near term horizon even if they had not been involved with them before. The presentation concluded that support for TDM is good now and will get better with experience.
Comments from attendees were gratefully received from the Interest Group organizers after the event:
"Topics were all practitioner-based. We could talk about data mining or COUNTER in theoretical terms all day, but the presenters all had a real world instance that they were drawing their material from."
"Loved the first presentation about the text mining experience - great presentation on a topic I'd never thought about before!"
"All the session but especially Text mining and Access Denied sessions."