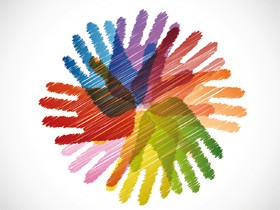 Springer Nature is proud to honor the legacy of Cynthia Graham Hurd by sponsoring an annual travel award of $1,500 for library employees to attend the Charleston Library Conference. The submission deadline is September 29, 2023.
Cynthia Graham Hurd was a librarian for over 31 years in Charleston public and academic libraries. She worked as the branch manager of the popular St. Andrews Regional Library, and as a part-time reference librarian at the College of Charleston. On June 17, 2015, her life ended when a lone gunman entered the historic Emanuel AME Church and killed nine people during a prayer meeting. Cynthia is remembered as a "tireless servant of the community who spent her life helping residents, making sure they had every opportunity for an education and personal growth."
To honor her legacy, Springer Nature will award a librarian who has created a project or lead an initiative that has made a positive impact on students, local communities, and/or the library profession. This includes encouraging advances in diversity, equity and inclusion, developing educational and advocacy programs, supporting diverse research and learning needs, empowering students, improving educational outcomes, and fostering volunteerism and community outreach.
To apply for the 2023 award, library employees are asked to complete this form and submit a 400-500 word PDF detailing the project or initiative. Feel free to attached supporting work samples for your project, however, it is not required. The recipient will be a person who may not have had an opportunity or professional development budget to attend the conference. Our aim is to support these librarians who are bettering the world with their work and supporting diversity in the library profession. The award will be applied to conference costs such as registration, travel and accommodations that Springer Nature will coordinate on behalf of the winner.
DEADLINE: September 29, 2023.