Diabetes and Cardio-Metabolic Conditions - by Julia von Graberg, Director Pharmaceutical & Biotech Markets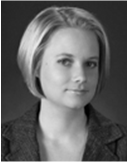 Cardiometabolic risk refers to your chances of having diabetes, heart disease or stroke. Much of both the research and media attention is focused on this, particularly addressing diabetes, a global health problem. Diabetes represents one of the most spread diseases worldwide.

There is no sign that the worldwide prevalence of type 2 diabetes is plateauing. Obesity, type 2 diabetes, and cardiovascular disease (CVD) are the most common preventable causes of morbidity and mortality worldwide. Whether obesity is a cause of type 2 diabetes mellitus and coronary heart disease or a shared risk factor has been an enduring subject of debate.
Research aims to reach a deep understanding of this complex problem, pursuing multiple drug platforms, to develop innovative, transformational solutions that will improve health outcomes.
Across the world over a billion people have diabetes and up to 15% of national health budgets are spent on diabetes, risk-factors and diabetes complications. The high blood sugar levels that are often present in patients with diabetes cause damage to various tissues and organs, which increases the risk of cardiovascular disease.
Leading cause of death
Cardiovascular diseases (CVD) are the leading cause of death around the world. CVD are pathological conditions affecting the heart and/or blood vessels that is, the cardiovascular system. Differences exist in the prevalence of particular forms of cardiovascular disease between women and men. These diseases can also manifest with different symptoms between the sexes, which can lead to under-diagnosis, often in women. Read more about the recent developments and future in cardiovascular research as well as research into cardiovascular disease in women.
Sign up to Recommended
Encourage your researchers to sign up to Recommended. Recommended is a free, personalized service that suggests the best paper for each researcher, based on what they've previously read, completely independently of publisher. More details may be found here.
As always, please do not hesitate to contact me with any questions or queries you may have.
I welcome and value your feedback!
Find all relevant Cardiometabolic Diseases content on: