New Developments at Adis: Mirko Walter, Director Adis Business Intelligence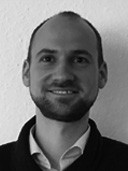 Towards the end of last year, I made the exciting move from my role as Industry Director Pharmaceutical & Biotech Markets to focus on driving the development of our industry-key Adis Business Intelligence portfolio. The portfolio includes AdisInsight, our database for drug research and development decisions, and Adis Pharmacovigilance Solutions, which supports pharmaceutical companies with their drug safety literature monitoring obligations.
We want to be the key partner for pharmaceutical companies, healthcare and service providers as well as the academic world when it comes to drug development and drug safety.
Further improve the content and functionality
This is why we launched the new fully linked AdisInsight platform for Drugs & Deals, Trials and Safety information which sets an industry standard in usability and coverage. Through 2016 we will continue to incorporate customers' feedback to further improve the content and functionality available for users. We plan to launch some exciting new product initiatives and partnerships that will open up new possibilities for the analysis of our data, we will make our content available to users in different ways, and will work more closely with our customers to ensure we are meeting their individual needs.

Broader coverage of sources and content types
In addition our aim is to become the industry's pharmacovigilance partner of choice for expert literature monitoring and reporting activities and we have expanded our outsourcing services in this area to provide a broader coverage of sources and content types. In addition to our core service, monitoring the literature for Individual Case Safety Reports (ICSRs), we can also offer solutions to assist with other pharmacovigilance activities such as periodic safety reports (PSURs, PBRERs) and signal monitoring. We can also cover additional sources, such as specialized databases or local literature to help fulfill your global monitoring requirements. We are currently working closely with our customers to help them integrate with the EMA MLM initiative and minimize their data handling burden where possible.

Discuss how we can help you adapt to current trends

We are committed to customer-driven product development and invite you to contact us to discuss how we can help you adapt to current trends to get the best information for your individual situation. Feel free to contact me directly at mirko.walter@springer.com.