New developments in the industry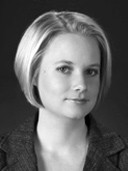 Julia Stuthe, Director Pharmaceutical & Biotech Markets

I am thrilled to have commenced as Director Pharma & Biotech Markets at Springer Nature! Springer Nature offers a plethora of resources from original, groundbreaking research publications to authoritative protocols. It's a privilege to work with a portfolio that includes the Nature Research journals, valuable professional guides and continually evolving databases such as AdisInsight.
Create new and optimize existing solutions

The industry's pledge to improve lives, delivering medical innovations, applying scientific rigour, ensuring safety and sustainability is inspiring and I am driven to supporting the industry with the data and tools to see existing and emerging scientific knowledge converted into true clinical advancements.

We continuously strive to create new and optimize existing solutions to strengthen our customer's performance. In line with the industry's focus this includes aiding to transforming R&D models to be more patient outcome focused, facilitating cost reductions to improve productivity and drive scientific and operational excellence, advancing faster time to market from first-in-human to approval.

Together with our customers and society partners we work tirelessly to adapt to the needs of the industry. This is where my role comes in – I am motivated to discuss your individual corporate needs and translate these into innovative, value-adding solutions. My extensive publishing experience, together with my scientific (Ph.D. in pharmaceutical chemistry) background, provides me with a deep understanding of the industry and I look forward to working with you.

Growing need to access the most relevant information

As the pharma and biotech industries strive to extract meaningful insight, value and outcomes, there is an ever growing need to access the most relevant information anytime, anywhere. I can help to facilitate tailored solutions and engage our specialized teams to deliver the most relevant content.

One such example is the recently launched Nano. Nowhere is the application of nanotechnology more exciting than in the biomedical field, where advances are being made in both diagnostics and treatment areas, moving from careful design strategies and synthesis of novel nanostructures to producing them for specific medical and biological applications, e.g. drug delivery using nanocarriers offers great promise to fight cancer.

The new Nature Research solution

Nature Nano is a research solution offering highly-indexed and structured information on nanotechnology, drawn from high-impact journals and patents. Developed to meet the needs of researchers in academic, corporate and government environments, it combines the key features of a database and an abstracting and indexing discovery tool, offering fast access to easily searchable, quality assured and precise nanoscience data.

The impact of nanotechnology within the biotech markets will also be covered at the upcoming European Congress of Biotechnology where I will be available for a conversation. If you are also attending conferences such as the upcoming European Congress of Biotechnology in Krakow, the Drug Discovery & Therapy World Congress in Boston and the World Drug Safety Conference Europe in Munich, I am looking forward to meeting you there. Please do not hesitate to contact me at julia.stuthe@springernature.com.