2016 Pharma & Biotechnology Summit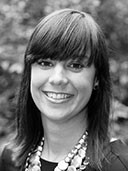 Saskia Hoving, Marketing Manager Corporate & Health Markets

Springer Nature hosted a Pharma & Biotech Advisory Summit in Berlin, Germany back in April. The meeting was attended by 11 corporate members. Many topics where discussed like "eBooks", "Nano" and "Discoverability" which resulted in interesting discussions during this two day event.

Overview of former Library Advisory programs

Denise Egas, Events Manager EMEA, started the meeting with providing an overview of former Library Advisory programs. She summarized the feedback received in 2014. As a result of that, we now have new tools and services like a new corporate business model, the cooperation with CCC, and new marketing materials.
During this session members were encouraged to give feedback on their expectations from the Advisory Summit follow ups. It was great to hear that the members were really keen on learning about how the merger would affect the platforms and business models in the near future.
Springer Nature Strategy & Combined Journal Business Model

During the second session Dagmar Laging, Vice President Institutional Sales Europe, provided members with an overview of the Springer Nature Strategy. 2016 is all about putting the right foundations in place to start benefiting from the strengths of both parties. Further, Michiel van der Heyden, Director Business Development, discussed the expectations about the merger from a journal subscription point of view.

eBooks developments

Wouter van der Velde, Senior eProduct Manager eBooks, spoke about the migration of the Palgrave Connect eBook titles to SpringerLink. The front list titles are integrated into 10 new eBook packages in the Humanities, Social Sciences, Business & Management, Economics & Finance research areas.

Wouter also presented the survey results performed by Jinfo amongst corporate librarians in the Hospitals & Health and Pharma & Biotech industries. Specifically within the Pharma sector, librarians are challenged with setting up an eBook strategy. They consider eBooks 'content', similar to journals or other electronic resources. Almost unanimously, the members indicated that good discoverability and instant access is very much a necessity.
Product developments

On the second day, Amir Gheisi, Database Product Specialist, updated the members on new database developments. He spoke about the drug research and development database AdisInsight. The database added new enhancements like "search by Tree view" and "Grid View" which allows a quick helicopter view of your search results.
In terms of protocols, Springer Nature now has a set of content which complements each other. Having three sorts of sources with the book series SpringerProtocols and on the other hand the journals Nature Protocols and Methods. Amir also talked about developments for Springer Materials and the launch of the new Nature Research solution "Nano".
Discoverability & Account Development

"Discoverability is the ability of a product or service to be found by people who want or like it" explained Michiel van der Heyden starting his session on Discoverability. He talked about how Springer Nature is concerned about discoverability. It enhances content usage, increases retention of current customers and attracts new customers.

Two of the corporate members gave a presentation on how they approach discoverability within their organization. This stirred up some nice discussion among the rest of the members. They discovered some new ideas as well as running into similar problems, no matter the size of the organization. Cooperation between publishers could help the librarians to solve some of the issues that were addressed.
Supporting customers with Account Development

As closing session Saskia Hoving, Marketing Manager, asked members for their wishes and needs related to marketing their content. This exercise gave insights into where Springer Nature can support customers best. Key topics were supporting them with "discoverability", "product development & training" as well as communication (and branding tools) around these topics.
All and all the two days allowed both the corporate members as well as Springer Nature colleagues to be open and share information, expectations and issues in a constructive way. For more information, contact me directly.