Recommended: A new way to find the content that matters - by Alice Henchley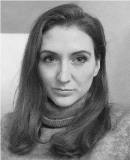 Over the past six months, Springer Nature has launched and is continuing to develop a new service to help researchers cope with the rapidly growing volume of research literature. The service, Recommended, identifies primary research articles from across all major publishers that will be of most interest and relevance to an individual researcher, based on their reading history.
The challenge
Researchers in both academia and industry face an increasing challenge when it comes to keeping up to date with primary research. More than 4,000 new natural sciences research articles are published every day and it is clear that identifying the most relevant developments whilst staying on top of all other responsibilities is becoming more and more difficult. The majority of these nature.com users that we surveyed in 2015 agreed that staying up-to-date takes a lot of hard work. And despite their best efforts, often juggling journal table of contents alerts, PubMed, Twitter and input from lab peers, most said that in a typical month they probably miss relevant papers.
Springer Nature's new tool
To support researchers, Springer Nature developed Recommended, an adaptive algorithm-driven service that learns about users' individual research interests by analysing the last 100 papers read across nature.com, SpringerLink and BioMed Central. Recommended then searches for similar primary papers to the users' reading history, utilising over 45,000 journals (and 65 million papers) from CrossRef and PubMed. These are then combined with data from other sources, to create a recommendation score that our service uses to pick the top primary research papers recommendations to deliver to users. Recommended continually learns and improves based on how the users interact with its suggestions.
Increasing interest from across the globe
Since its launch, Recommended has made over four million recommendations to users in over 180 different countries around the world. Use at Chinese institutions, including Peking University and Tsinghua University, is notably high, but other institutions, such as the Universities of Cambridge and Oxford, are also showing high levels of engagement. Although the majority of users are based at academic institutions, a growing number can be found in industry, particularly pharmaceutical companies.
Recommended is for everyone
Recommended is a free, personalised service that can be utilised by anyone, whether at an academic institution or in industry, policy-making, advocacy or other field. The registration process is quick and simple and one can opt out at any time.
Learn more about Recommended or sign up to the service