Springer Nature Storytellers - by Lucy Frisch
The Springer Nature Storytellers program is a science communication initiative that truly humanizes the research published at Springer Nature. This program harnesses the power of storytelling to help expand authors' influence beyond their scholarly circles and allows them to reach the public in a very personal and relatable way.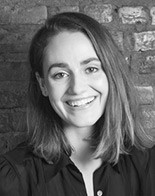 Springer Nature Storytellers is the result of a strategic partnership with The Story Collider, a non-profit organization that brings true, personal stories about science to life both through lives shows and a weekly podcast. Producers at The Story Collider individually coach researchers through preparing their stories, which are then shared at live shows held in conjunction with major conferences. All of these stories are recorded and streamed on the official Springer Nature Storytellers podcast, Before the Abstract.

Authors talk about their real-life experiences
Springer Nature Storytellers creates an opportunity for authors to talk about their real-life experiences and share a side of themselves that they don't typically show the public, but it also allows them to further develop their skills in science communication. Telling a story to a general audience forces researchers to leave jargon at the door and rethink the way they talk about what they do and why it's important.
Rare peek into in global cancer staging

In fall of 2016, world-renowned pathologist Dr. Mahul B. Amin shared his story at a live Springer Nature Storytellers show held in conjunction with the American College of Surgeons Clinical Congress in Washington, DC. Dr. Amin, the Editor in Chief of the acclaimed AJCC Cancer Staging Manual, Eighth Edition, gave his audience a rare peek into what inspired his personal career path and work in global cancer staging. Dr. Amin's story, available now on the Before the Abstract podcast, is a unique and entertaining chance to learn about cancer research through an expert's personal experience and in their very own words.
To learn more about Springer Nature Storytellers, please visit beforetheabstract.com