The Springer Nature Education eBooks collection comprises a wide range of authoritative monographs, textbooks, and reference works and has won numerous awards such as the Society of Professors of Education Book Award, the Society for Educational Studies Book Prize and the Critics' Choice Book.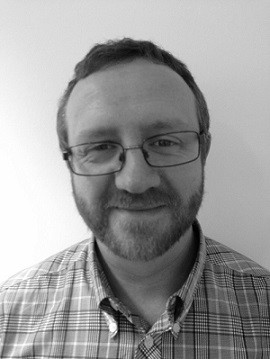 We spoke with Nick Melchior, Editorial Director for Springer's Social Science and Education books program about highlights of the collection and how the program has developed.
How long you have been working in publishing and what is your background?
I joined Springer in 2013 as a Senior Editor, after working for a number of publishing companies in both books and journals focused roles. As I started in education research publishing, my wife was also studying to be a teacher so I learned a lot from her over the years.
What's unique about the Springer Nature Education eBook collection?
There's a few things about Springer Nature's eBook collection which are really important. First of all, my team and I are responsible for the Springer part of the collection's offering but there's a really significant part of the collection that comes from my colleagues at Palgrave as well. On the Springer side, the origins of the program were in mathematics and science education but over the last decade we've massively expanded the coverage of the program into areas like early childhood education, educational psychology and language education, just to name a few. We've kept that core STEM focus strong as well, expanding into technology education with series like Contemporary Issues in Technology Education. Another strength is the geographic breadth of our author base. We have editors in the Netherlands, China Singapore, Australia and the US working on books for the education package. We have truly international coverage.
My colleagues in Palgrave have a comprehensive, innovative, and award-winning global approach to areas like sociology of education, alternative education, and adult education/lifelong learning. The imprints have really complimentary coverage in subjects like higher education, history of education, international and comparative education and education policy.
Finally, we have a rigorous approach to peer review to help ensure that the books we publish in the package are of the highest quality.
How well do the titles published reflect the United Nations Sustainable Development Goals (SDGs 2015-2030), as echoed by the Aichi-Nagoya Declaration on Education for Sustainable Development (2014), that education must speak to climate change, biodiversity, sustainable consumption and production and to ensure inclusive and equitable quality education and promote lifelong learning opportunities for all?
Everyone is working to reach these goals and of course we focus a lot on SDG4 and inclusive education but we also have deep links to SDG 10 (Reduced Inequalities) and Palgrave in particular links to SDG 5 (Gender Equality). We have increasing amounts of content that looks at environmental issues within education (such as Springer's International Explorations in Outdoor and Environmental Education and Palgrave's Palgrave Studies in Education and the Environment series) and meeting the challenge of inequality in education (such as the Springer Education Policy & Social Inequality series) and we are also feeding books into the Springer Sustainable Development Goals Book Series.
What are some of the flagship titles/series? Are textbooks an important part of the collection?
I think that our flagship series has to be the Springer International Handbooks of Education which is now up to nearly 50 titles. Alongside some of the Encyclopaedias we've also published such as the Encyclopaedia of Mathematics Education, they are the heart of our collection. From these handbooks, we've developed a lot of the rest of our publishing program, including other series. In terms of textbooks, we started a real push for these only a few years back. We now have a flourishing series in Springer Texts in Education. It was founded in 2016 and now is coming up to its 30th book. It covers some more professional topics and some core subjects so it should have something for everyone!
Palgrave's textbook program is getting started now as well with key titles such as Research Methods for Social Justice and Equity in Education and they have an extensive Handbook collection such as The Palgrave International Handbook of Action Research and The Palgrave Handbook of Sexuality Education.
How has the Education book program developed in recent years? Have you seen an explosion in research being published from specific regions?
We started with a mathematics and science education focus and have over the years expanded a huge amount so we now cover educational philosophy, early childhood education, social justice in education, digital and technology education, educational policy and politics and many others. In terms of geography, we made a concerted push in to Asia-Pacific nearly 10 years ago and now have editors in Singapore and China, with me in Melbourne.
Palgrave have been continuing with a strong focus on titles with a social justice intersection and/or decolonizing perspectives and growing in developing areas such as autoethnography and digital education. They're also seeing a lot more titles from the Latin America and the Caribbean region with a growing author base and a forthcoming series called Education in Latin America and the Caribbean.
What are the emerging research trends you're seeing in education today? Have you seen the emergence of new themes during the global pandemic?
I think people are increasingly international in their focus – more collaborative and outward looking – and that's great news. We try to be broad in our coverage so we have some very hard-nosed quantitative research and then some much more philosophical work as well. So across the breadth of the program, we see all sorts of things. I think, if anything, the research has moved away from the sort of data-focused work we saw in vogue in the last decade but of course that's still there and still crucial.
Covid-19 has been an opportunity for people to get to that proposal that they had sitting not quite finished but most of the work hasn't been Covid-related as such. We've had a number of Education in the post-Covid world type proposals which, frankly, seem a little speculative to me. Some of those have been good, some less so and so we need to be focused on making sure the quality is there. A lot of people are also looking at books on distance and remote learning and trying to bring that research out to a wider audience now that it's a mainstream topic! I think that we'll see the really good research come out in 2021-22 when we have a better idea of what the lessons of C19 are.
Is the important role of vocational education and training reflected in the collection and do you do think this will change/be important during and after the current crisis?
Yes, we have some excellent work in vocational education and training – especially work from the Technical and Vocational Education and Training and Professional and Practice-based Learning book series, as well as handbooks like 2019's Handbook of Vocational Education and Training. Palgrave titles in the area include Practice-Focused Research in Further Adult and Vocational Education. Covid-19 is going to force people of all-ages back to retraining in a way we haven't seen for years as unemployment and recession bite. VET research is going to be more important than ever while we try to negotiate these changes.
Interested in providing your users with access to the Education eBook Collection? Contact us here for more information and pricing for your institution.