At Springer Nature, we stay in contact with our customers in a number of ways: through regular contact with our sales and account development team; by attending conferences; our own Library Advisory Boards and Summits; and our recently launched Librarian Survey. Open Access plays a key role in many of these conversations and we are here to listen and collaborate with you to find solutions that work.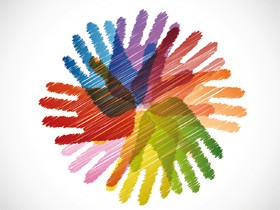 Taking summits as a venue that gives our customers and us the opportunity to exchange ideas and feedback, and using this framework to truly learn from each other, this year we also used the summit set-up to focus a bit more strongly on various aspects of Open Access. By organizing two events in Frankfurt and Berlin with internal and external speakers this July and September, we were able to create a stronger understanding and awareness of how we are integrating OA in our product portfolio, and to further discuss shared challenges. Both meetings gave us the chance to focus on topics such as the transformation to OA and its challenges for libraries; to gain insights into and reflect on the OA strategy from a university's point of view; and to share our workflows and experiences with the group of nearly 30 guests.
To give another example, last June we brought together more than 40 librarians and heads of libraries from across Spain for an Open Access Day in Madrid. The event was primarily organized for the 11 Spanish consortia and all of their members in response to their need to better understand Open Access and Springer Nature's approach to it. Topics discussed and worked on included: OA policies and funding development by region, type and subject area and specifically focused on the Spanish region; Springer Nature's strategy with regard to Open Access; and additional explanations of why and how we support Open Access, as well as insights into our OA journal portfolios and how we're supporting the transition.
These three events and the valuable feedback we received from customers during and after them, as well as the valuable discussions and exchanges between our guests, reaffirm for us the importance of bringing people together at one table, helping them to understand different perspectives, listening to concerns and questions, and working on solutions together. This is also why we would like to encourage you to participate in our survey across the global library community, so that we can learn more about your challenges and our level of service to you. We hope that you will give us 15 minutes of your valued time and fill out this survey, which will be open through November 1, 2018.