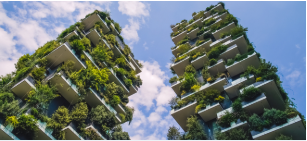 Climate change, tackling poverty or world hunger, the Sustainable Development Goals set by the United Nations have impact on academic institutions, researchers and students. Academic institutions are at the forefront of the sustainable development movement, producing research, that can provide the basis for new policies. We talked to UCL to find out what impact SDGs have within the organization and beyond.
UCL's response to the Sustainable Development goals is called Grand Challenges (GC) and started in 2008 with the aim to address six grand challenges faced globally, using their influence and network both in the academic and industrial scene. This year GC is identifying ways in which cross-disciplinary research at UCL can address the objectives laid out in the UN SDGs. UCL is supporting its community in developing initiatives to address the challenges that are essential to achieve the markers of success set out in the SDGs framework. The organization is utilizing its expertise to encourage new partnerships, both within the university and beyond it, including with other institutions, in industry and in the voluntary sector, as well as community groups within the framework of GC.
"Over the past ten years, we have seen some truly inspiring research as a result of the partnerships fostered through GC, and we hope that by focusing on these themes, this will grow and develop UCL's contribution to tackling global problems," explains Professor David Price UCL Vice-Provost (Research).
One of the projects, that UCL has supported within the framework of the GC programme is the Global Disability Innovation Hub, which is developing new technologies and innovations to foster inclusiveness. The GDI Hub developed from a series of networking events and hackathons into a partnership involving academics from UCL, Loughborough University and the University of the Arts London. Its main focus is to explore how technology and innovation can be more responsive and inclusive for people with disabilities across the world.
Another example is the UCL Legal Advice Clinic, which partners UCL law students with a GP practice in East London and enables people on low incomes to get access to legal advice. The Legal Clinic has already been able to help people through welfare benefits tribunals, provided housing advice and supported vulnerable people unable to access legal support. Students involved in the project are gaining case work experience and insight into professional practice.
Among other current projects are 'Children on the Move: Unsettling narratives of care, childhood, and migration "crisis"' and '3-to-1: Enhancing Indicator Quality for Sustainable Development Goals through Big Data'.
In June 2020, UCL is planning to host a SDG conference in collaboration with UCL Global Engagement Office (GEO). The conference will be shaped around the themes of crossing borders and disciplines in order to make progress towards achieving the SDG targets.