Springer Nature is delighted to mark this year's Love Data Week with the news that it is now offering its customers KBART Automation for their knowledge bases and discovery services. This means that for the first time, libraries and research institutions can make their content discoverable and accessible with minimal manual work, and in a fraction of the time it has previously taken. The publisher currently allows for KBART Automation of SpringerLink content to OCLC, Ex Libris' SFX and Alma. KBART Automation for Nature.com content is currently under development.
To understand more about why this innovation represents such a step forward for libraries, and how it will transform access to published works for the world's research community, we recently talked to Noah Levin, Metadata Manager at Springer Nature, and Suzanne Kemperman, Director of Business Development and Publisher Relations at OCLC.


KBART and the growing demand for custom content
It may sound obvious, but one of the most important things for any researcher is knowing exactly which publications their library has bought and what the quickest route to access that material is. Over the past ten years, KBART has made great strides in improving both the discoverability and accessibility of a library's licensed or purchased content, by informing link resolvers exactly what's contained in content packages from publishers. Back in 2009, when KBART was first developed, it was a big step forward for both libraries and researchers. It made sense at the time to structure lists around publishers' content packages, and these files are still heavily relied upon by the library community today. But, explains Noah Levin,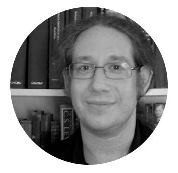 "Today we're seeing more libraries need access to content that doesn't always fit into these pre-defined packages. At the same time, improvements to technology have enabled publishers to offer much more tailored content collections to libraries. The problem is that the old KBART lists don't really support these changing trends in content supply and purchasing."
Another challenge for librarians is the reality of having to buy content from a multitude of publishers and aggregators. Reflecting purchased publications in the library's Discovery Service to make sure users can clearly see what they have access to, can become very labour intensive. And in many cases, the librarian who does the purchasing is different from the technical librarian who integrates publications data with library systems, and whose knowledge of this content may be limited to the name of a package - and sometimes not even that.
That's where KBART Automation comes in. Instead of having to manage lots of individual publication lists, libraries now have access to those lists in the KBART format which Springer automatically sends to their Discovery Service, complete with weekly updates. This significantly reduces the amount of manual work needed on the library's side. Librarians can set up the service by sending their Springer Nature Industry token to their Discovery Service, after which no further action is needed. Noah explains:
"Our ultimate goal in developing KBART Automation was to remove the significant time, effort and resource libraries expend setting up purchased content within their discovery service. Now, librarians can immediately view and search their holdings on third party platforms, which is really exciting and something that I've heard referred to in the industry as the Holy Grail" .


The importance of clear industry guidelines
Because KBART automation is still relatively new, there's a lot of ongoing work being carried out to develop guidelines for the publishing community. There aren't many publishers (especially big publishers) that are currently focusing on this, and Springer Nature is still a very early adopter of the technology.
Noah Levin is co-chair of the NISO KBART Standing Committee and a member of the NISO KBART Automated Working Group. This group was formed in 2017 and is developing recommended guidelines that will give publishers a clear path to implementing KBART Automated Holdings. Noah has brought key members from the different discovery services together to put Springer Nature's KBART Automation into action:
"A few years ago, I started interviewing the Discovery Services to see what they would need in order for KBART Automation to work for them. The goal was that whatever we did could also be used by the KBART automation group and by publishers in general. What we developed is now being used by the NISO KBART Automation Working Group - a cross-industry group made up of discovery services, librarians, and publishers."
This working group has facilitated Springer Nature enabled KBART Automation of SpringerLink content to OCLC, Ex Libris' SFX and Alma (a next generation system that combines the knowledge base, discovery service and Marc record delivery into one system). However, getting to this point didn't come without its challenges, as Noah explains:
"I think one of our biggest challenges was approaching this as an early adopter of the technology. We worked closely with our counterparts at Ex-libris and OCLC to figure out how to develop guidelines in a way that would work for both companies. The other challenge we had was to develop the technology in a way that would support both Discovery Services and the libraries. The technology had to be effective at meeting the varying needs of both of these groups."


A new way of connecting libraries, discovery services and publishers
When a library is manually selecting from thousands of these KBART packages, it can be easy for errors to occur, and this can have access implications further down the line. For librarians, that can result in confusion and many hours on the phone trying to figure out what they've done wrong, or why they're not able to access titles they have paid for. Systems like Alma or OCLC's World Share service are starting to make customers' lives easier. Now libraries have a single system where they can search the content they've bought and request Marc records at the same time. Creating complete clarity of purchased content, and making that content easily searchable and accessible via Discovery Services, is something that has needed to be done for a long time. The key to achieving it is KBART Automation.
"The most important thing for our customers is having immediate, uncomplicated access to any publications they have bought. That sounds like the most obvious thing in the world, but before KBART Automation, it wasn't easy to achieve. Our ultimate goal with this initiative was happier customers. With limited budgets and resources, once they've purchased content, libraries need to make it as straightforward as possible for their users to access."


The view from a Discovery Service
Director of Business Development and Publisher Relations at OCLC, Suzanne Kemperman, manages relationships with more than 350 content providers including a longstanding collaboration with Springer Nature. She was co-author of the industry white paper: Success Strategies for Electronic Content Discovery and Access, along with Noah Levin and other library and publisher stakeholders. OCLC has been engaged with KBART and the KBART Automation Working Group for over ten years as part of its efforts to support library management and automation. Talking about OCLC's priorities, Suzanne explained:

"As a library service provider, it's vital that we make sure libraries have accurate information about the content they have purchased or licensed. Enabling immediate access for library users to find exactly the right version of the publication is critical. And this is where KBART Automation comes in. Libraries need to be able to get the precise content their users need in front of them as cost-effectively and as efficiently as possible. The availability of high quality metadata and Marc records are vital to achieving this, but now KBART Automation can utilise library holdings data to deliver seamless access to content in a fraction of the time."
Until now, libraries have been closely involved with the very manual process of making sure the latest purchased content is reflected in their Discovery Service to ensure smooth access for their institution. Simplifying and streamlining this process is a priority for OCLC and any library; KBART Automation can now achieve this - reducing staff time and library resources. But it's not just about speeding up the cataloguing process. The technology also increases content usage, lowers cost per use, and thereby improves the library ROI. Kemperman explains:
"OCLC manages library collections and updates and when publishers provide us direct holdings feeds, we can load and maintain collections for their library customers. KBART Automation has helped us do that in a much more comprehensive way. It has greatly reduced the length and complexity of the supply chain - from content purchase to content access. Of course publisher content and holdings still need to consistently match to make automated cataloguing effective, but the great advantage for librarians is that KBART Automation makes that whole process 'hands-free' and provides more reliable access to end users
Interested in learning more? Register for our webinar and demo on 21st February, 2019 and join Stephanie Doellinger (Data Ingest Manager for the WorldCat knowledge base at OCLC), Jody Stroh (Product Manager, OCLC), and Noah Levin (Metadata Manager at Springer Nature) as they discuss what KBART is and the benefits of KBART automated holdings. No problem if you miss it, we record all of our webinars for viewing here.