S

pr

i

nger Nature Librarian Portal update

: August 2020

Transitioning customer identifiers from siteIDs to BPIDs for COUNTER 4 usage reports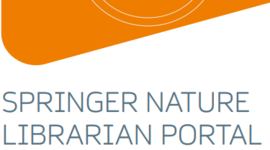 Over the last few months our team ha been working towards the final steps of merging the Springer and Nature accounts structure. The integration of accounts enables us to better serve you by providing things like unified reporting and access.
We are happy to share that in early September all customers will transition to only using their BPID as the main customer identifier. Currently, COUNTER 4 nature.com and Scientific American usage is reporting on siteIDs, but as of September the reporting will be based on the customer's BPID.
The transition of the customer identifier to solely BPIDs, should have no impact on your usage data. For customers using the Springer Nature Librarian Portal you can continue to download your reports as you always have, the only difference is within the nature.com and Scientific American reports you will see your BPID instead of your siteID. For customers using the SUSHI protocol to access usage data, you will also need to use the BPID instead of siteID when requesting usage data.
Additional information
As of February 2019, all new customers were setup with only BPIDs and therefore all COUNTER reports have already been displaying their BPID.
No changes will be seen on COUNTER 5 usage data and reports as they have always been requested with customer's BPID.
For any questions or concerns please contact customer service, they will be happy to assist you: onlineservice@springernature.com.
Visit the Springer Nature Support portal for additional resources and FAQs.