We are not alone in saying 2020 has been like no other year. When the global pandemic took hold at the start of the year, none of us could have foreseen the impact that it would have both physically, mentally and economically. At a time of mass change and disruption we felt the importance of our role in the community and commitment to you more keenly and we hope you feel that we were, and continue to be able to support you in any way possible through the continuous support from our Account Development teams, resources on remote access or our free textbook initiative.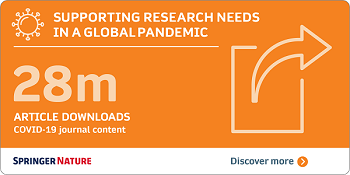 What 2020 has shown us though, more than anything, is the resilience and importance of our sector, our communities, the work we do collaboratively and the importance of the roles that, in particular you, play in such a setting. Despite the current climate, and its impact on both home and work life, collaboratively we have all strengthened our partnerships and working practices to ensure that the content that was needed can be accessed when and where needed.
And that each and everyone in the research chain has access to training, webinars, resources that they need to enable us all to collectively support each other. And for this, we would like to thank you.
As lockdowns are beginning to be eased globally, we wanted to take check of all that has happened and look back at the impact that this has had on research production collaboration, engagement and relationships. We have created a snapshot of the impact in this infographic which can be accessed here, key stats can be seen below:
visits to research platforms recorded the highest views ever with website visits to SpringerLink increased by 52%, BMC 67% and nature.com by 46%.
Access to content increased with downloads for our eBooks up by 65%, Nature journals by 25% and SpringerLink Journals by 11%.
There was a 26% increase in submissions.
A total of 192k of articles were published between January and June 2020, marking an 11% increase during this period. You can access at the complete infographic here.
These stats are consistent across our sector – a surge in access and production is to be expected when at the centre of a global health pandemic, those that can offer understanding and pathways back to the 'new normal', are those in the research sector. We are incredibly proud that you have and continue to choose us as your publisher and are committed to continue to showcase your hard work and make it accessible to the widest audience possible.
We are incredibly proud of our partnerships with you that enable us to collectively ensure that the latest research, evidence and data is, and continues to be, as discoverable as possible. We will continue to closely monitor the impact of the pandemic on our customers and partners so we can continue to adapt and respond effectively to support the research community, and of course we encourage you to get in touch with any ideas on how we can further support you. Find more information on our infographic.